Hazlewood Rose Park (formerly Ray Park) Carlingford is one of our favourite places to meet friends. It's not the equipment that draws us here, it's the wide open space and 230 metres of flat circular track for the kids to ride/scoot on.
The playground was upgraded by the Hornsby Shire Council a couple of years ago prior to the change in council boundaries. As part of the upgrade they installed a new playground, picnic shelters and exercise stations. And as mentioned above there is now more than 230 metres of new circuit paths for walkers, joggers and cyclists.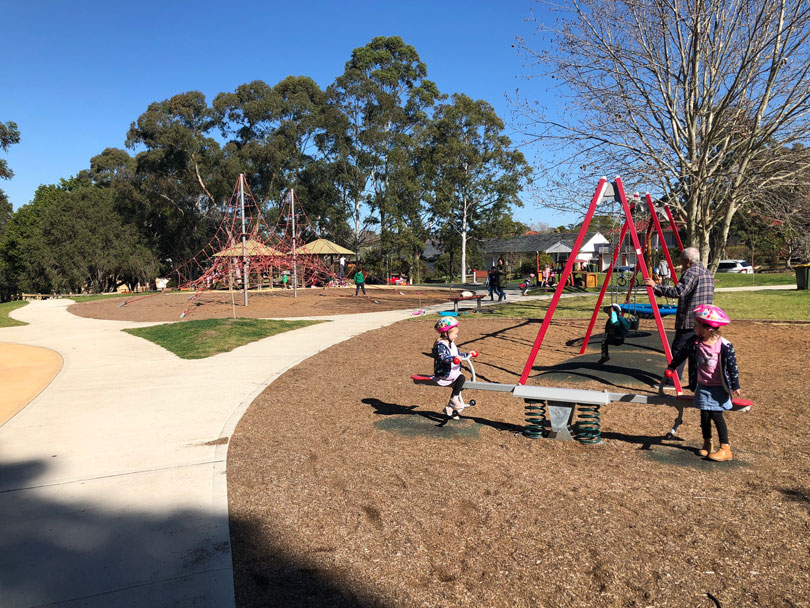 The playground includes a double pyramid space net, swing set including bucket swing, see-saw, maypole spinner and a wooden train, among other features.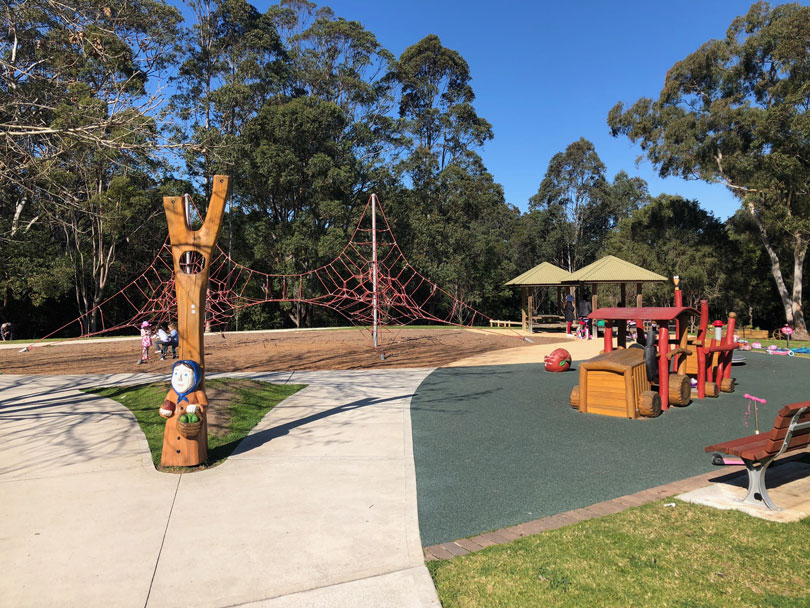 If you feel like exploring a little further Hazelwood Rose Park connects into the Pioneers' Track which is an easy 2.8km loop track which meanders through Epping, Beecroft and Carlingford tracing the area's early European history.
Playground details: There are no toilets and it isn't fenced. Best parking is on Avonlea Drive, Carlingford. There's a mix of soft fall flooring and bark, so wear enclosed shoes if bark bothers you. It isn't shaded in all areas so you will need hats.
---
Other articles that might interest you: