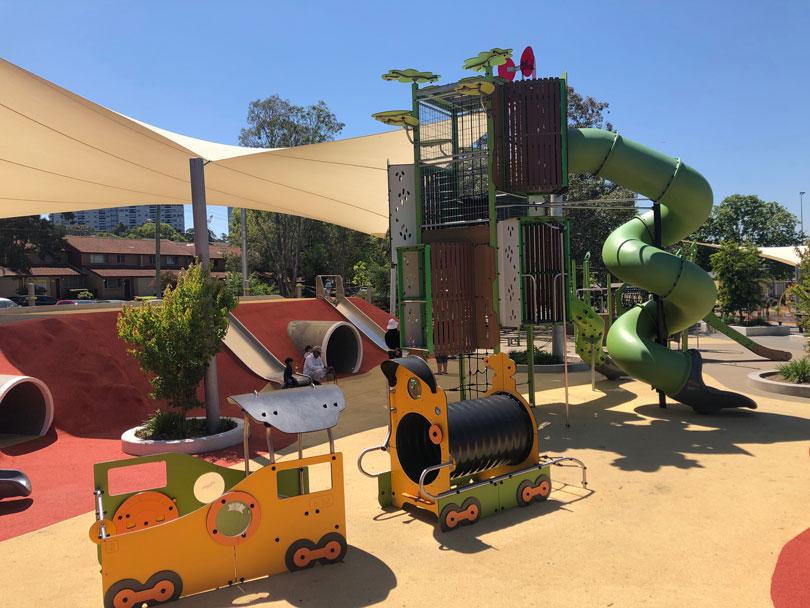 The Ollie Webb Reserve Playground is Parramatta's first all-inclusive playground and water-play park! And as with other playgrounds linked to the Touched by Olivia Foundation this $1.8m playground pretty much ticks every box and is well worth a visit! 
This playground is full of fantastic equipment for all ages and abilities. There are tunnels, swings, trampolines, a water play area, a sand pit and slides for the game and not so game! The playground is fully fenced and there are toilets too!
The water play area is a hit with kids of all ages! Water is turned on from September to May from 9am – 8pm (closed June to August). There are accessible public toilets and change facilities available.
There's a playground section that's great for toddlers too.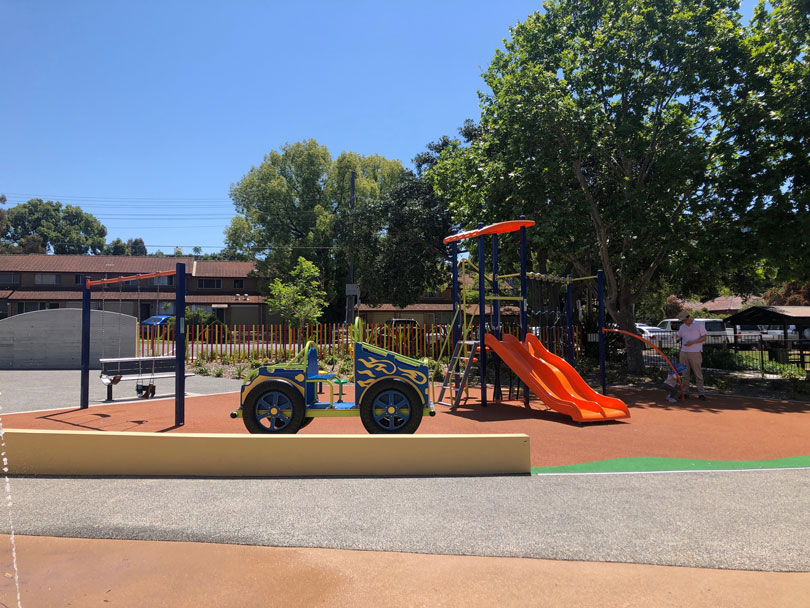 Some of the playground is shaded by trees, there are some shade cloths and some covered seating areas. As with all parks, you'll need sunblock and hats to stay sun safe.
Other Ollie Webb Reserve facilities include:
Public toilets
Drinking fountains
Circuit path
Barbecue and picnic facilities
Outdoor exercise equipment
Accessible toilet
Adult change facility with hoist and adjustable change table
Ollie Webb Reserve is located at Glebe Street Parramatta.
---
If you like this article you may also be interested in: