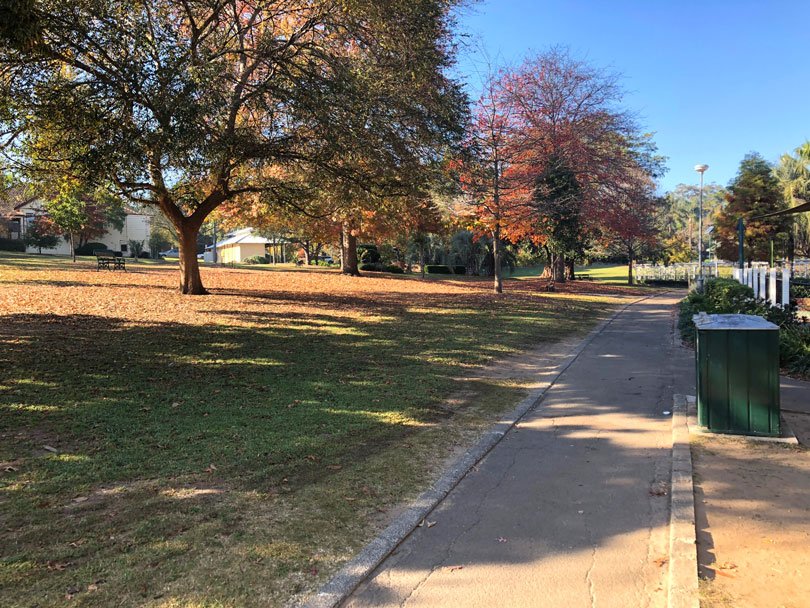 We were first introduced to Wahroonga Park by someone in our mother's group. It was a perfect place to catch up as a group due to the expansive grassed area, beautiful trees and a cafe directly across the road! A few years ago, the playground section and toilets went through a much needed make-over. The end result was great and now Wahroonga Park firmly becomes one of the playgrounds worth travelling for in Sydney if you have children under 5.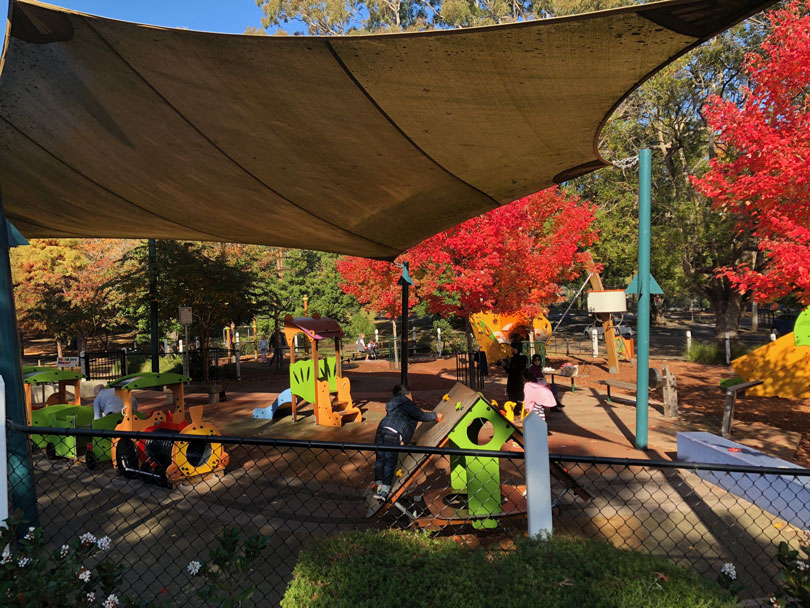 The equipment is fun and caters to kids up to about 6, maybe 7 at a stretch. Any older and they may be a little bored or prefer to kick a ball on the grass outside the playground. There's a mini flying fox but it moves surprisingly quickly and is slightly difficult to manage – toddlers will need parental help if they insist on having a go. There's also a large half sunken pirate ship with slide, train structure, small slide and toddler swings. But the real cracker for toddlers are the stepping bells. Poor silly parents who take the seats right next to them!
Speaking of seating, they've done a nice job with this – there's plenty of it to go around and a fair bit is under shade sails which is great too. And there's a cafe across the road or a number at Wahroonga shops, so once you're all set up with coffee in hand, you shouldn't have to stray too far from the plentiful seating at all.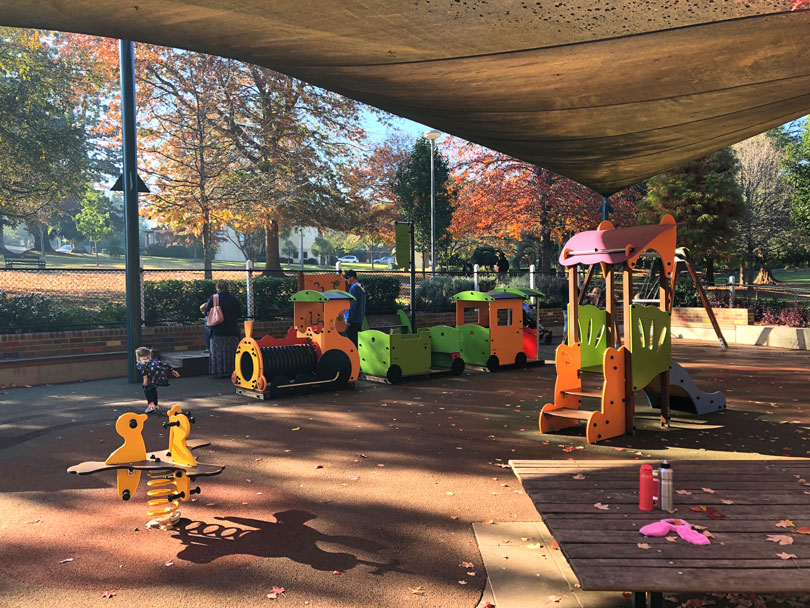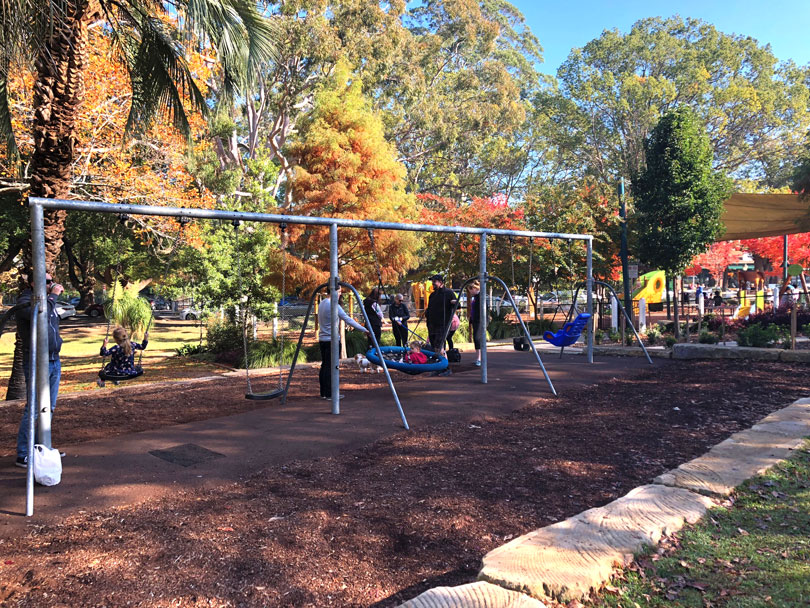 The playground is fully fenced (aside from the swings for the older kids) and sits in a bigger park which takes up the entire block. It's very pretty, with manicured gardens and a rotunda. Who doesn't love a rotunda?!
Depending on where exactly you're coming from in the Hills Wahroonga Park can be a trek, but it's well worth it and you can make a day of the outing with a picnic lunch. Or if you have friends on the North Shore, it's a good meeting point too.
Wahroonga Park – Coonanbarra Road, Wahroonga.
---
Other articles that might interest you…..
If you liked this article you should also check out: