Ryde Park is a bit of a drive from the Hills but it's definitely worth it if you have a child who loves their bike or scooter.   
This park has been a long time favourite with local families. When our kids were young we loved taking them to the little playground in the middle of the park. The play equipment was perfect for them and there was a cafe located right next door. Win/win for everyone!
In 2018, the City of Ryde opened a brand new scooter and bike track in the park right by an off-leash dog park. Both are fully fenced too!  The learn-to-ride track is big, with plenty of space for kids to ride their bikes, round-a-bouts for them to manoeuvre and mini road signs to add to the fun. There's plenty of space for parents to spread out around the outside of the track too – there are some tables and chairs but you may want to bring a rug just in case.
Down from the big track is Ryde Park itself, with ovals, space to picnic in the gardens, a rotunda and a cute playground in the middle.  A lease has been taken out on Ryde Park Cafe (which is next to the playground) but we are yet to try it out. The playground has all the equipment young kids need plus a sandpit and there's a toilet here too.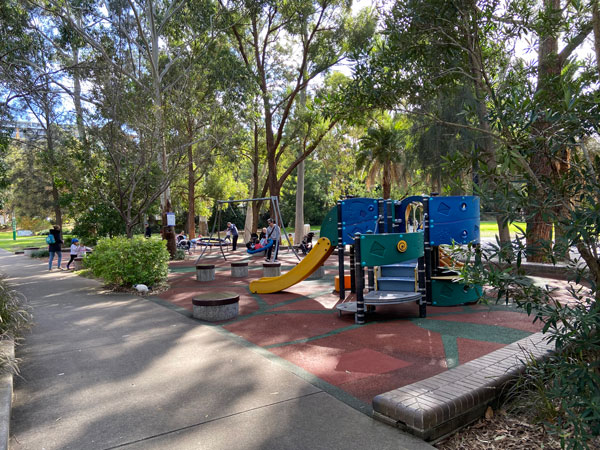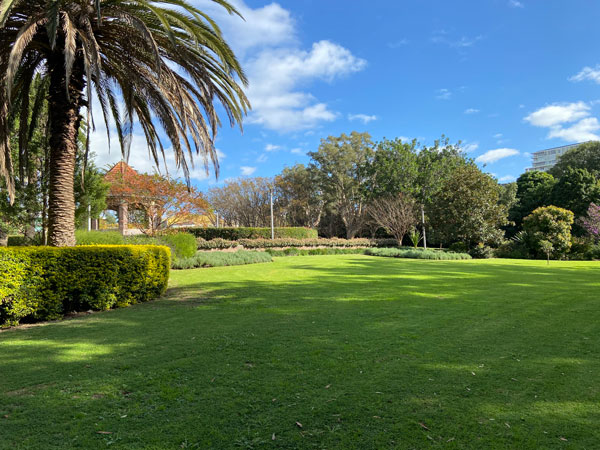 We park up near the bike track.  If you turn off Blaxland Road onto Argyle Street you will see the entry to the carpark.  If you're lucky you can score a 4 hour car spot here (free).
And if you're a fan of Masterchef, then you've likely drooled over contestant Reynold's dishes. His business is across the road – KOI Dessert Kitchen. It's not cheap but the desserts are delicious! Make sure you check current trading hours though.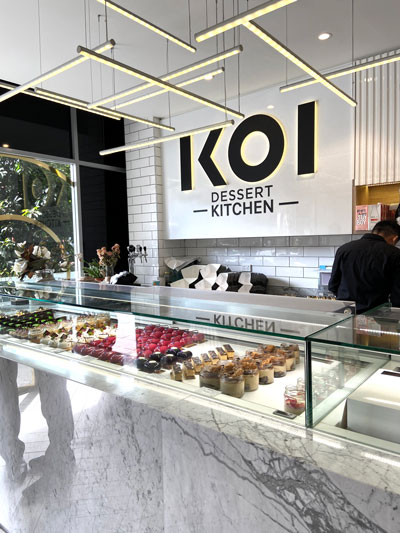 Ryde Park
Blaxland Road, Ryde.
---
Other articles that might interest you…..
If you liked this article you should also check out: