There are several great learn-to-ride tracks in the Hills. If you haven't seen them, these aren't just paths that are great for riding. They incorporate pedestrian crossings, stop signs, petrol bowsers, round abouts and more. They're perfect for young children and those learning to ride a bike or scooter and they're also great for imaginative play. Here's our list of learn-to-ride tracks in the Hills, plus some further afield if you feel up to travelling.
Rutherford Ave Reserve, Kellyvville
This is one of the newer playgrounds in the Hills and is really great. The space is kind of divided into two distinct areas, with one section being a playground for younger kids where a learn to ride track goes around it. There are markings on the 'road' and a petrol bowser. Read more about the reserve here.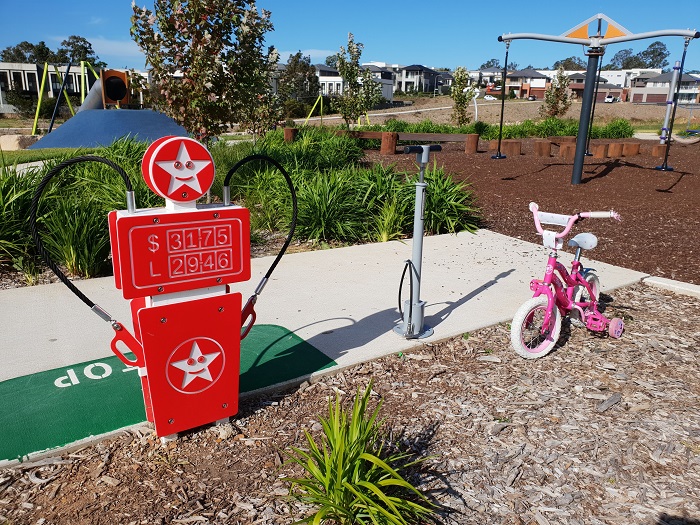 Coolong Reserve, Castle Hill
Coolong Reserve has always been a great park and playground for both younger kids and older ones. There's play equipment, swings and a climbing frame and, while the park itself isn't shaded, there's shade from trees surrounding it. So when The Hills Shire Council announced that they were going to add a learn-to-ride track next to the playground it made total sense.
The park isn't fenced but it's set back quite a distance from the road. There are BBQ facilities, plenty of parking and lots of room to kick a ball and ride a bike if your child wants to branch out from the learn-to-ride section. The flooring under the playground is bark so wear enclosed shoes.  There is a toilet (with a baby change table) located just across the carpark near the netball courts. The netball courts are also a great place for kids to take their bike/scooter for a spin.
Read more here.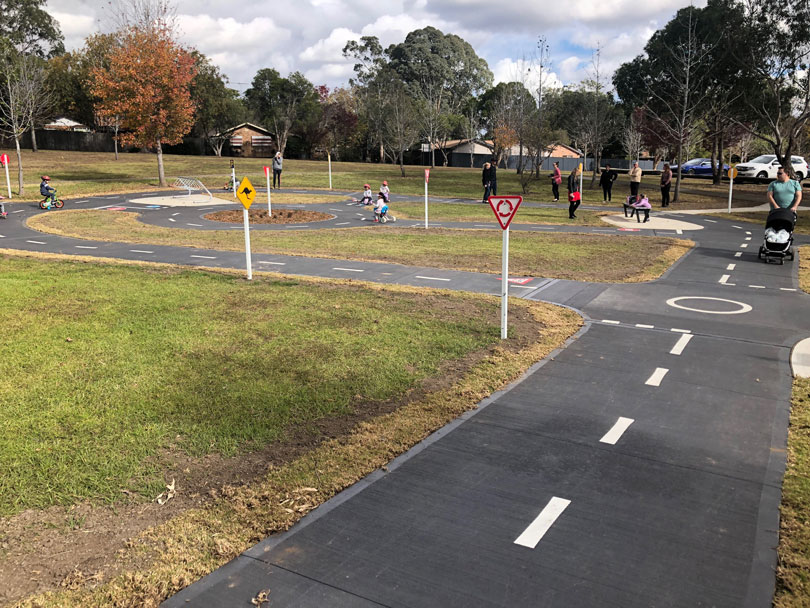 Ruddock Park, Westleigh
This park has recently had a large makeover and it now offers basically everything you could want in a park … basketball hoops, a netball ring, swings, the existing pirate ship play structure, several large shelters, BBQs, bubblers, seating, some shade, toilets, swings, a ping pong table and more. And the refurb includes a great little learn-to-ride track. There are road signs, markings on the path, a round about and along the track there are several imaginative play shops and stores, such as an ice-cream van, supermarket and cafe. Very cute!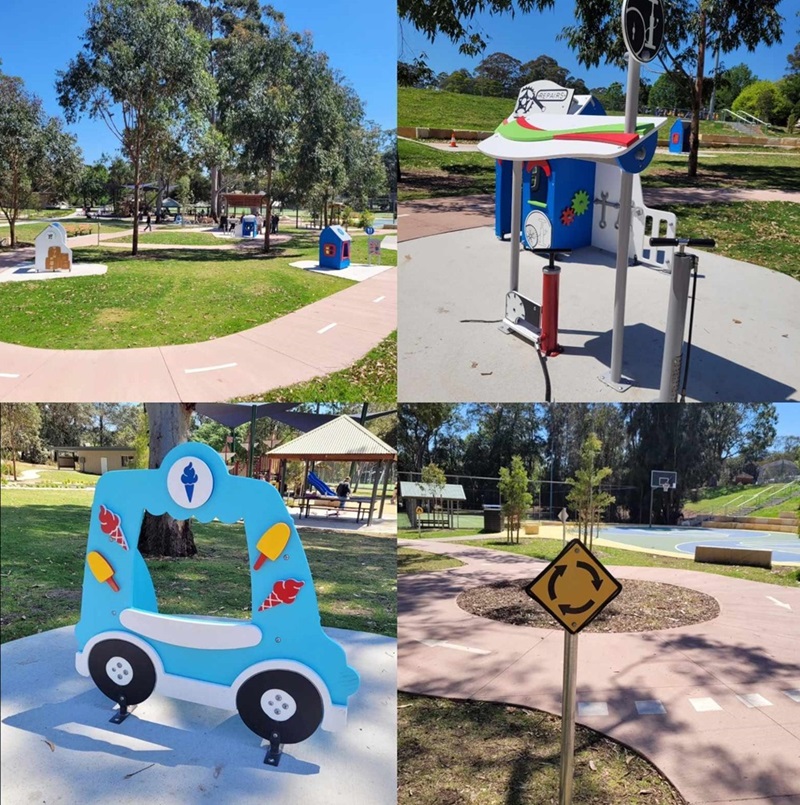 Crestwood Reserve, Baulkham Hills
This track is the largest of the new learn-to-ride tracks in the area as it also loops around pre-existing equipment. The equipment that the track loops around is not new and could do with an upgrade but kids still enjoy it nonetheless. There's a section for older kids and a little section for young kids. It can be a little tricky to find so make sure you know where you're heading before you set off. Read more here.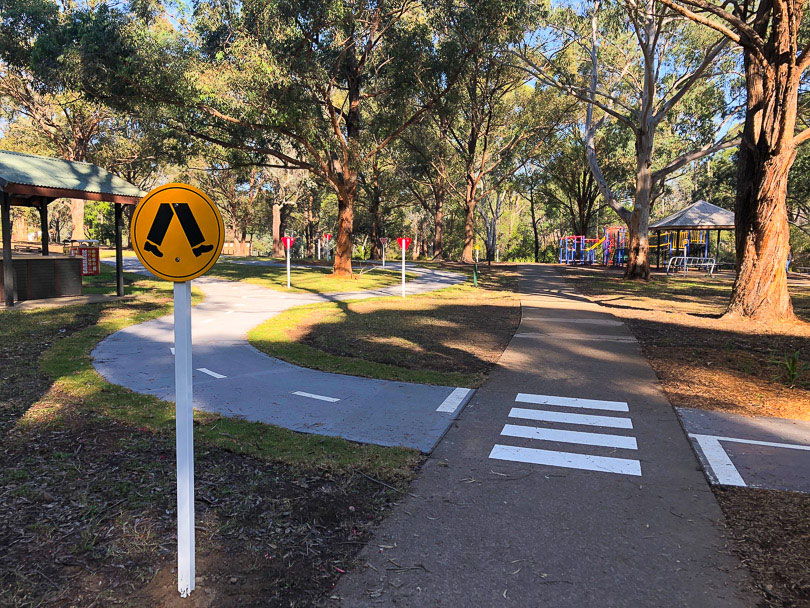 Twickenham Reserve, Kellyville
The learn-to-ride track at Twickenham Reserve Kellyville was the first to open in the Hills. It's super cute and even has a petrol bowser! Stage 2 of the development of this Reserve saw the opening of a playground right next door to the learn-to-ride track which includes slides, a climbing structure, pommel spinner and dinosaur eggs sculpture.
Read more here.

Centenary of ANZAC Reserve, Castle Hill
The new learn-to-ride track at Centenary of ANZAC Reserve Castle Hill is the latest bike track to open in the Hills! This one is slightly different in that it isn't located right next to a playground. So you'll go here with the sole purpose of taking a spin on your bike or scooter.  If you don't live close by, you can combine your trip with a visit to Kellyville Village. Read more here.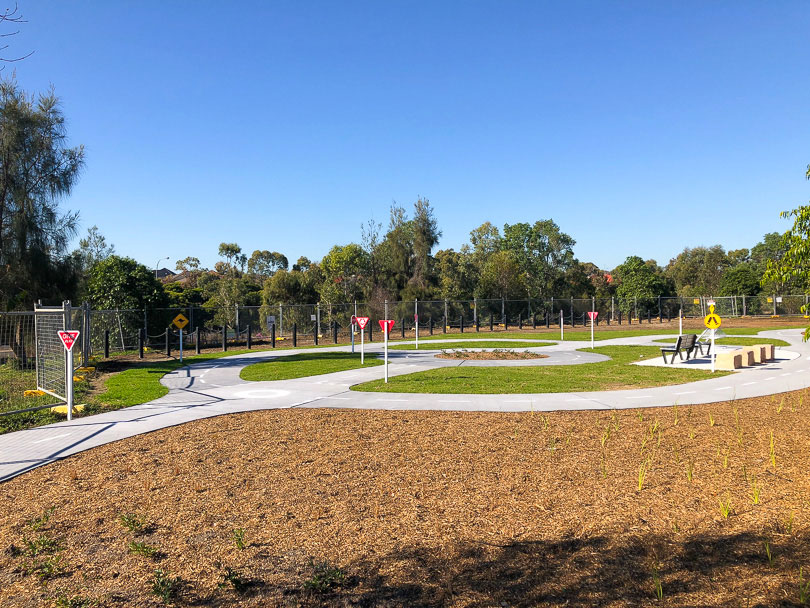 Wheelie Park, Box Hill
Located within The Gables development in Box Hill this one doesn't have as many road signs but it does have a tunnel, some little hills for kids who like a bit more action and a fully operational bike tyre pump – handy! Read more here.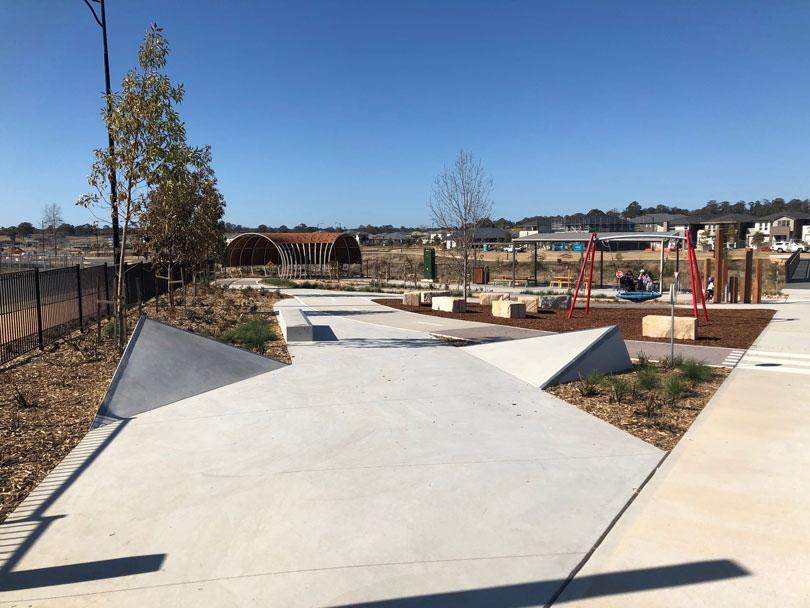 Ruddock Park, Westleigh
Road signs, a little cafe, shop and service station for imaginary play plus a super cool pirate themed playground. This new learn to ride track is sure to be a hit with your little one.  Read more here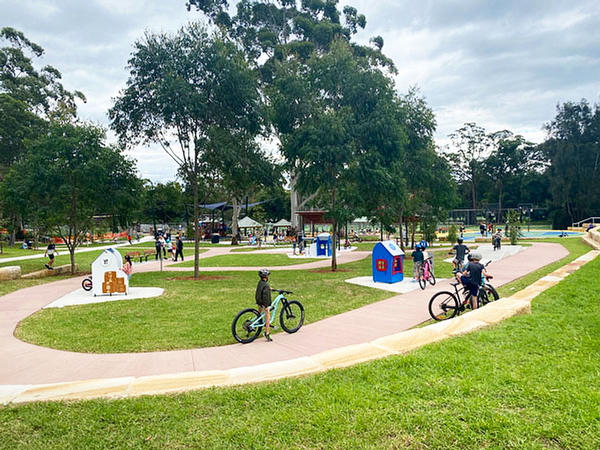 Further afield
Elara, Marsden Park
This playground has more than just learn-to-ride, it has everything. Livvi's Place Elara features a water play zone plus a flying fox, slides, swings, climbing nets, a carousel, fun glider, trampoline loop and a basketball half-court (outside the play area).  The learn-to-ride track has mini road signs, a petrol pump and whoop-dee-doo humps for more adventurous kids. It is fully fenced too!  Read more here.
Ryde Park, Ryde
Fully fenced learn-to-ride track.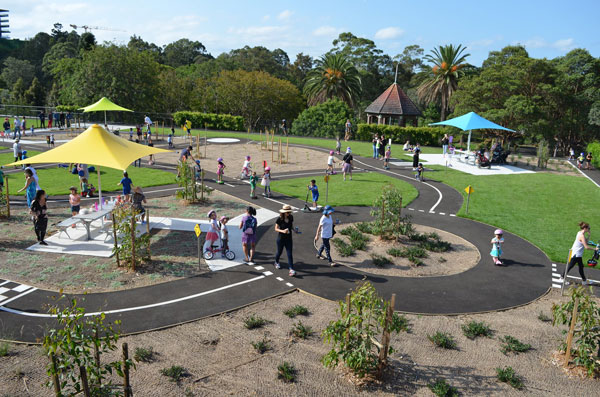 Brightmore Reserve, Cremorne
This reserve is great. The track simulates the public road system with roundabouts, pedestrian crossings and road signs. Set around the track is a themed play village with a service station, row of shops, fire engine and fire station. Set within the track is a fully-fenced play area with swings, slide and spring rocker.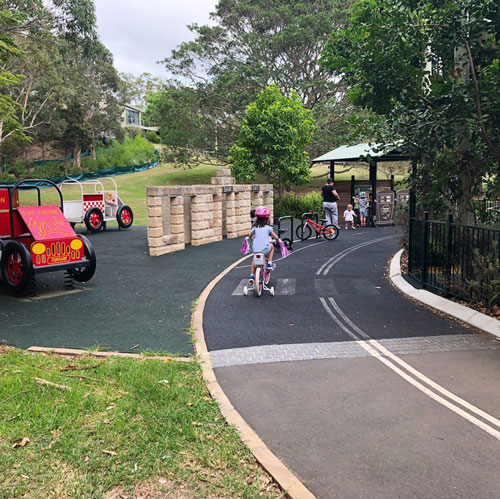 And if you just want simple paths, here's a great list of Parks in the Hills with bike and scooter paths.