Coolong Reserve has always been a great park and playground for both younger kids and older ones. There's play equipment, swings and a climbing frame and, while the park itself isn't shaded, there's shade from trees surrounding it.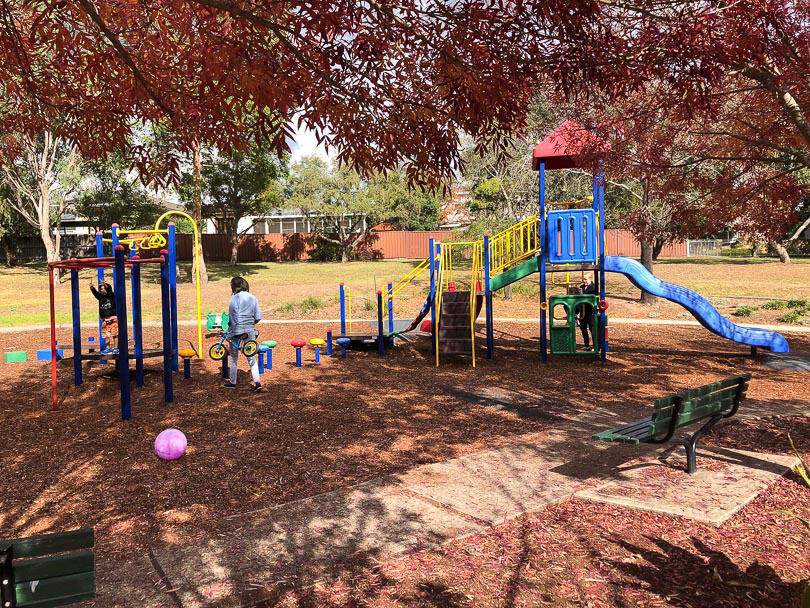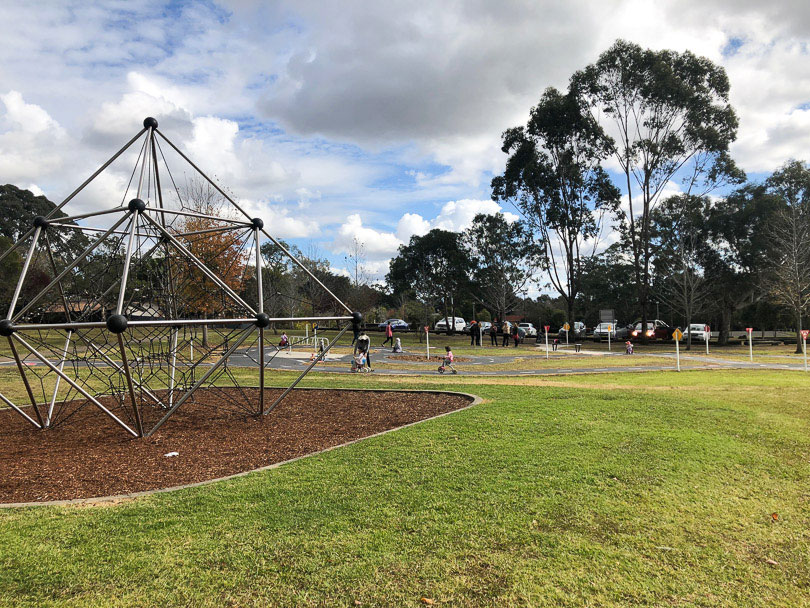 So when The Hills Shire Council announced that they were going to add a learn-to-ride track next to the playground it made total sense.
Mayor of The Hills Shire, Dr Michelle Byrne said she is proud Council is investing in facilities that promote road safety, and encouraged a healthy and active lifestyle. "As the Mayor of The Hills Shire and a mother of two young children, I am very proud Council is investing in facilities like the Coolong learn-to-ride bike track," Mayor Byrne said. "It's important that we teach young children the skills, as well as the fundamentals of safe riding in an environment that mirrors real conditions experienced on roads and paths."
The tracks incorporates pedestrian crossings, stop signs and roundabouts. It isn't large but is great for learners, young children and scooter riders.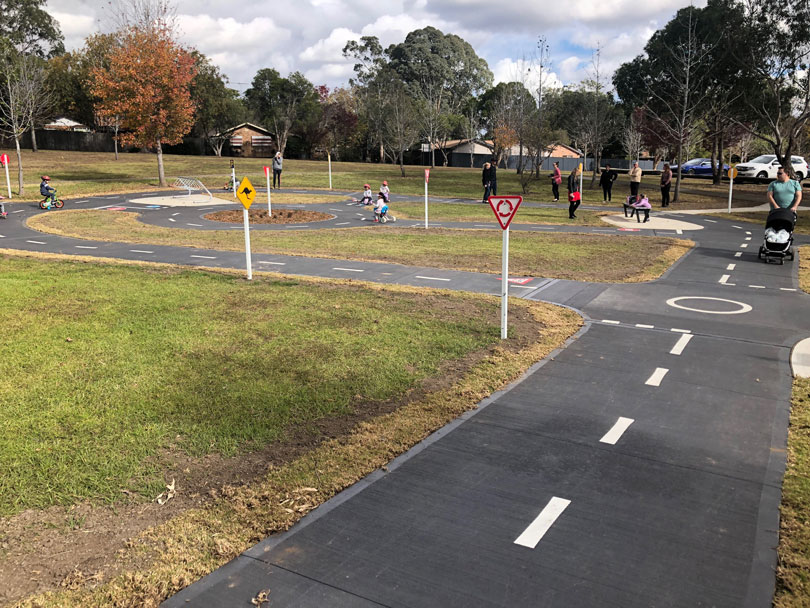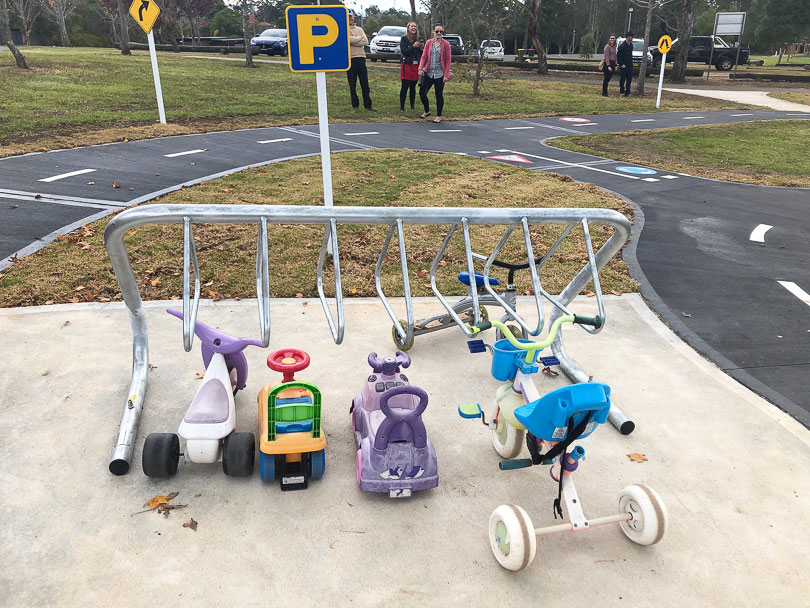 Playground details: The park isn't fenced but it's set back quite a distance from the road. There are BBQ facilities, plenty of parking and lots of room to kick a ball and ride a bike if your child wants to branch out from the learn-to-ride section. The flooring under the playground is bark so wear enclosed shoes.  There is a toilet (with a baby change table) located just across the carpark near the netball courts. The netball courts are also a great place for kids to take their bike/scooter for a spin.
Coolong Reserve, Coolong Street, Castle Hill
---
Other articles that might interest you: