Coolong Reserve has always been a great park and playground for both younger kids and older ones – it's a Hills classic. Here's why.
The park is located on a quiet street in Castle Hill and is set back from the road. There's ample parking on the street itself, as well as a small car park. There's play equipment, swings and a climbing frame that are all great for toddlers and pre-schoolers – sure, it's not the newest, but it's perfectly good for the needs of 3 and 4 year olds!
The playground is set in a pretty little section of the park surrounded by trees (although they don't give shade as such), with some benches and a bbq hut nearby too, making it a great spot for a picnic. There's bark underfoot by the playground, so you may like to wear enclosed shoes.
We particularly love this park on sunny days in Autumn and Winter when the entire area is bathed in sunshine and lovely and warm.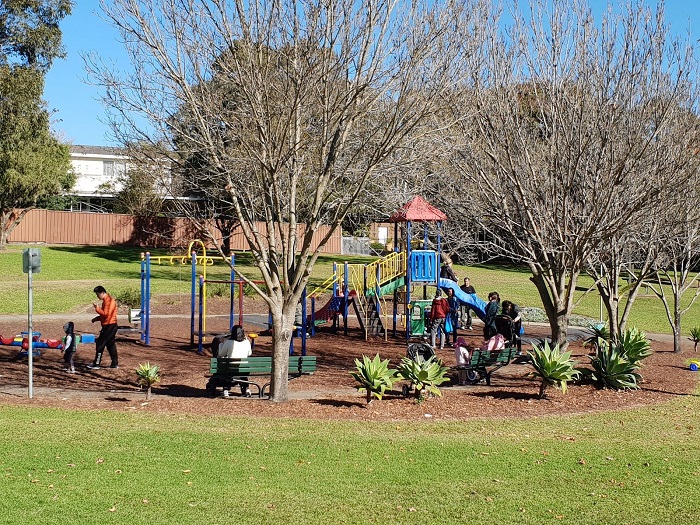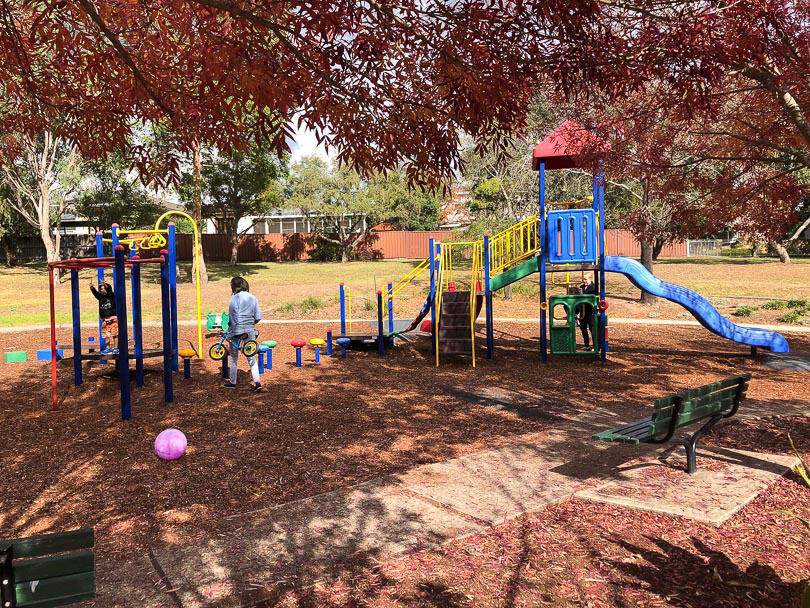 In mid 2018 The Hills Shire Council added a learn-to-ride track next to the playground – such a fabulous addition! The track incorporates pedestrian crossings, stop signs and roundabouts. It isn't large but is great for learners, young children and scooter riders.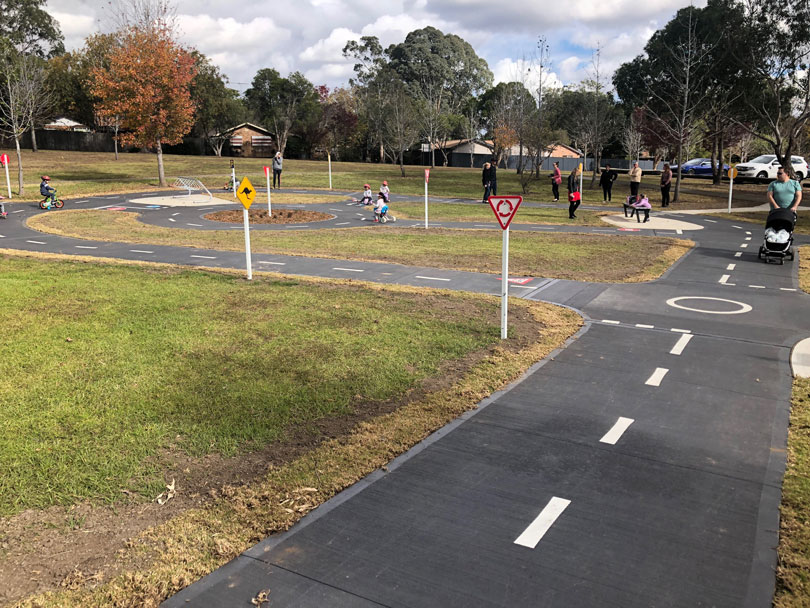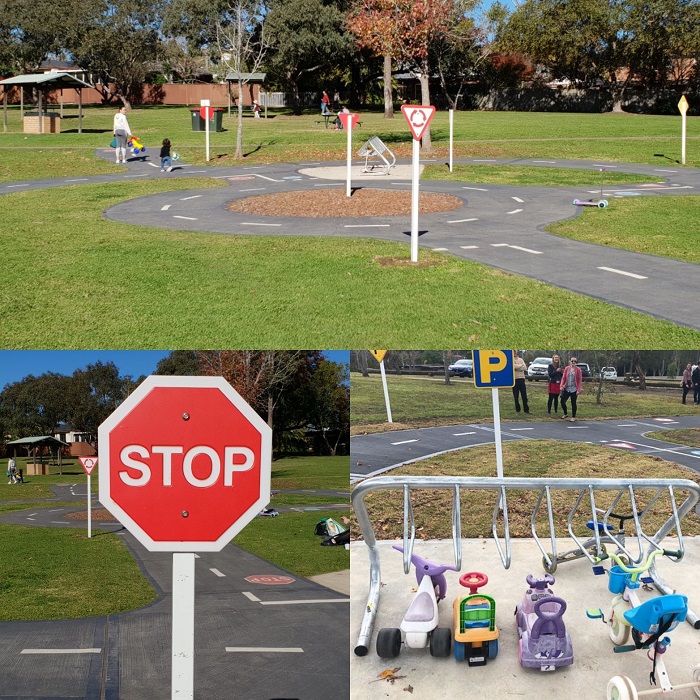 Next to the learn-to-ride track are netball courts which are great if you have a child trying to graduate from training wheels! And between the playground and the learn-to-ride track is a cool climbing structure for slightly older kids.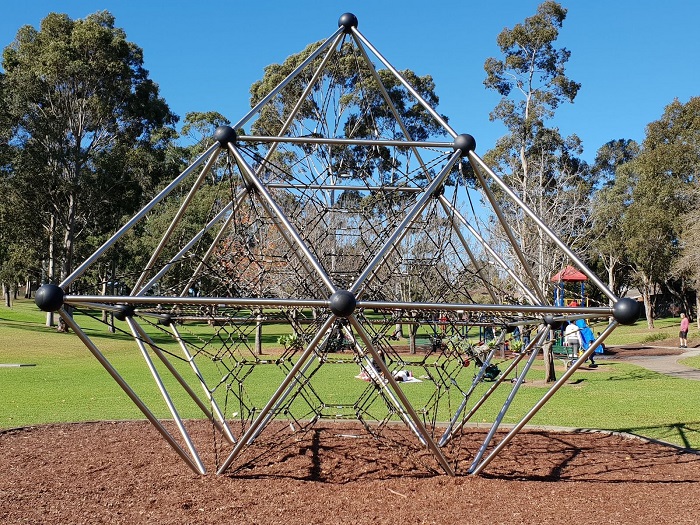 At the other end of the park from the netballs courts is a large open space where kids can run wild, play hide and seek among the tall trees or kick a ball.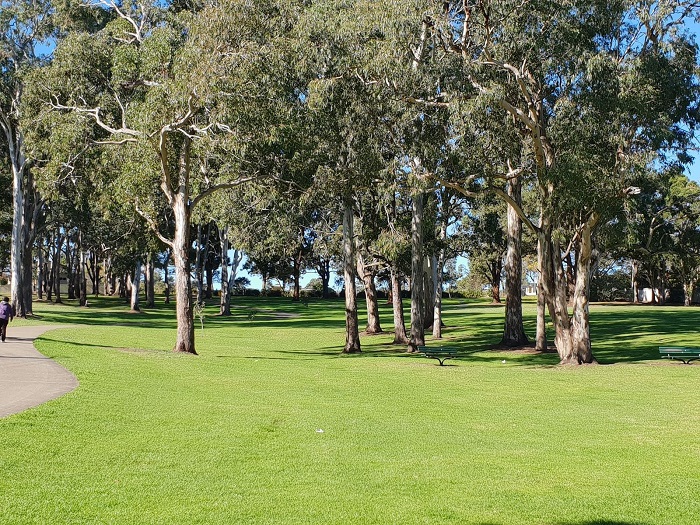 Additional details: The park isn't fenced but it's set back quite a distance from the road. There are BBQ facilities and plenty of parking. There's a toilet (with a baby change table) located just across the carpark near the netball courts.
Coolong Reserve
Coolong Street, Castle Hill.
---
Other articles that might interest you: