This is a great little backstreet park in North Kellyville, with a learn-to-ride track and a playground in a very peaceful spot.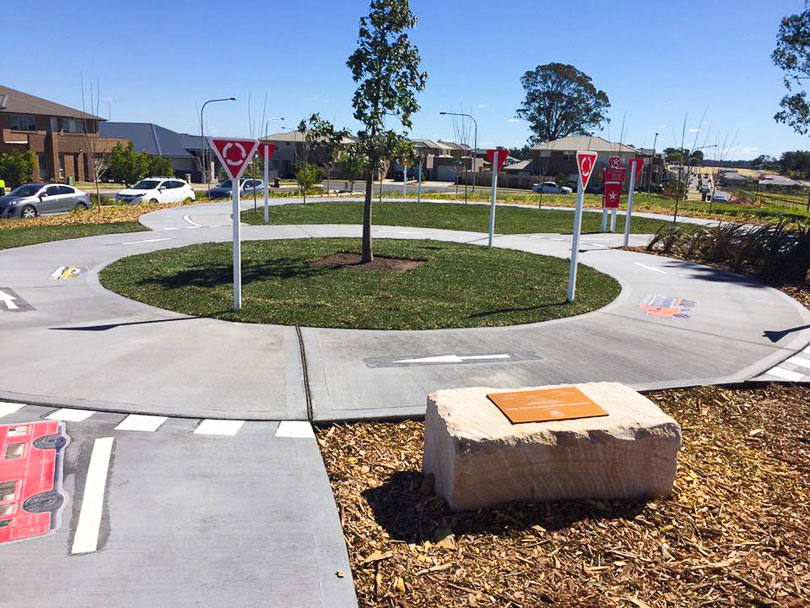 The learn-to-ride track was the first to open in the Hills and it's very sweet, with road signs, roundabouts and even a petrol bowser. It's set back from the road and the surrounding streets are quiet so it's very safe.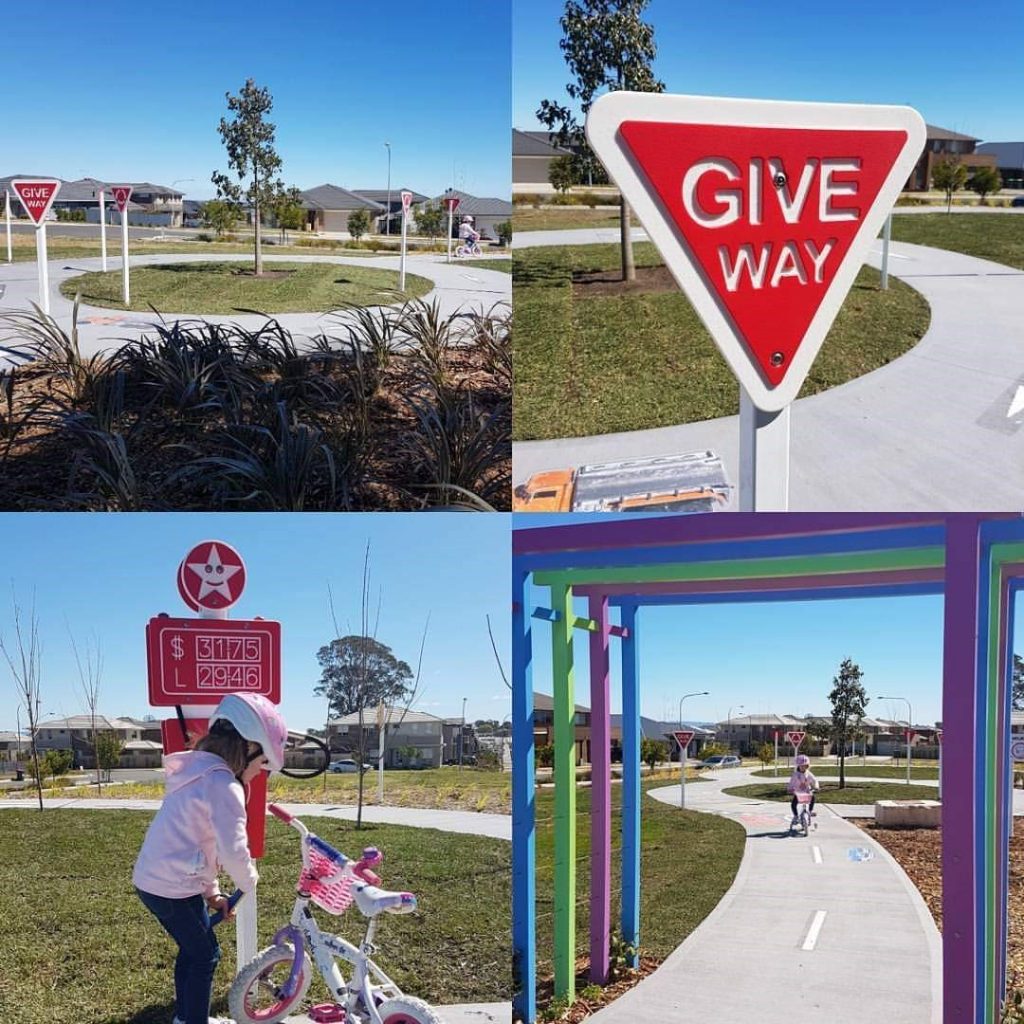 Right by the track is a small playground which includes slides, a climbing structure, pommel spinner and dinosaur eggs sculpture.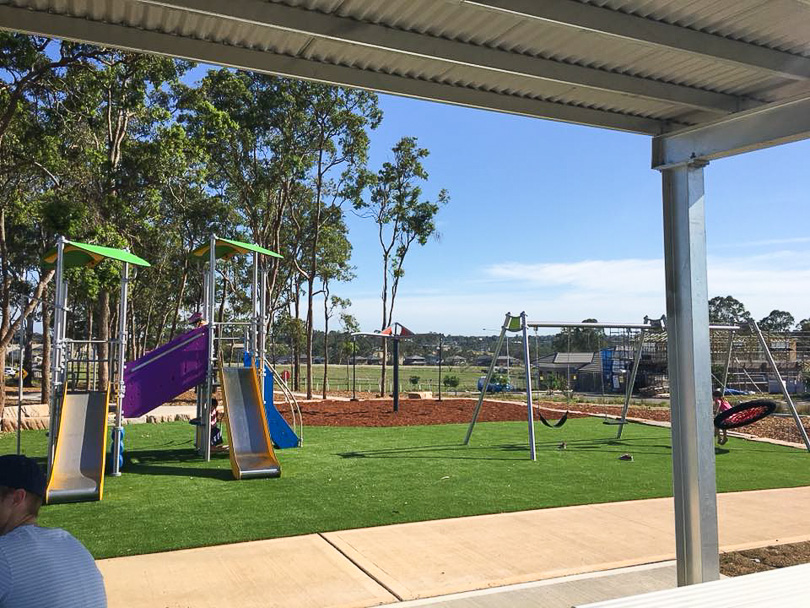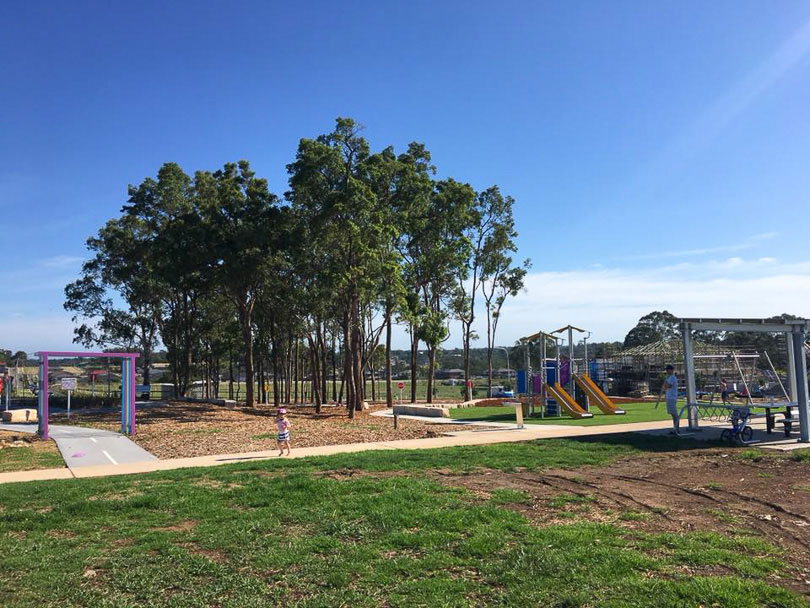 There are no toilets and only limited shade so don't go in the middle of the day in the height of summer. There's a large shelter, picnic setting and bubbler.
And if you're keen to hit up the other learn-to-ride tracks in the Hills, here they are:
---
Other articles that might interest you: