It's a fact – kids love trains! And now that the Sydney Metro Northwest has arrived, Hills families have the mode of transport right here on our doorstep! There are 13 stations along the Metro North West Line, including 8 new metro stations right here in the Hills and 5 upgraded stations. So if you're wanting to test out the new trains, here's a list of parks and things to do by some of the stations. Note, the stations themselves are very impressive and worth a look too.
Macquarie University Station | Elouera Reserve Playground | Macquarie Centre
Jump on the North West line at your nearest station and disembark at Macquarie University Station which is across the road from Macquarie Centre. On your way drop past the recently refurbished playground at Eloura Reserve (Waterloo Road). Central to the playground is an art installation inspired by the Boronia flower, commonly found in Lane Cove National Park. But it isn't just pretty, the two flowers are cubbies which illuminate at night, plus there's a slide at one end and a bridge to traverse between flowers! There's also a flying fox, built-in trampolines, two embankment slides with a soft play area to climb to the slides, six swings and a spinner. You can find out more about this playground here.
Macquarie Centre is just across the road for coffee and a spot of shopping! There are no toilets in the playground so you may need to factor in a loo stop at the station or Macquarie Centre.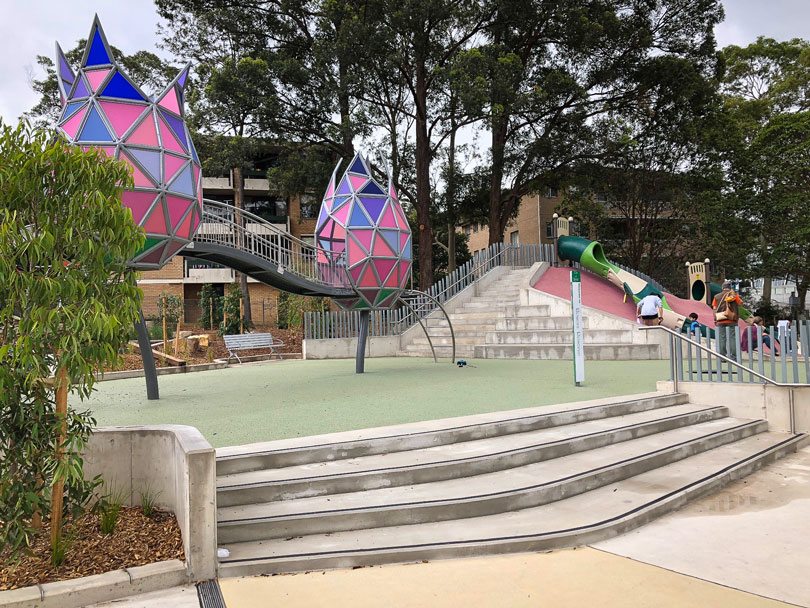 Castle Hill Station | Castle Towers
Castle Hill Station is located directly across from Castle Towers. There's a brand new playground right by the station – it's only small and is definitely for younger kids. There is no shade but we visited recently (in Autumn) and it was lovely in the sun! It's not technically fenced but is set back from the roads in a landscaped area. You would need to watch kids though, as always.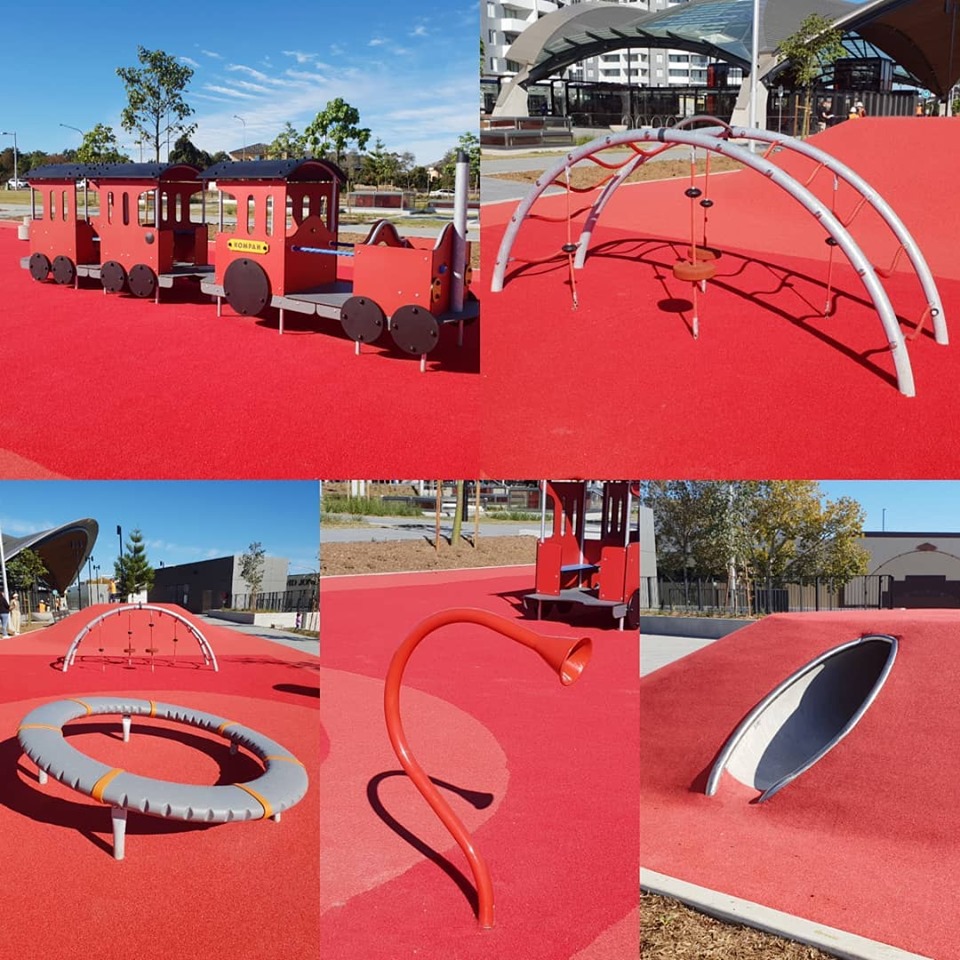 Rouse Hill Station | Rouse Hill Town Centre
This is the station located directly opposite Rouse Hill Town Centre. You can catch the train here and then enjoy refreshments, a play in their playgrounds and a shop followed by a train trip home.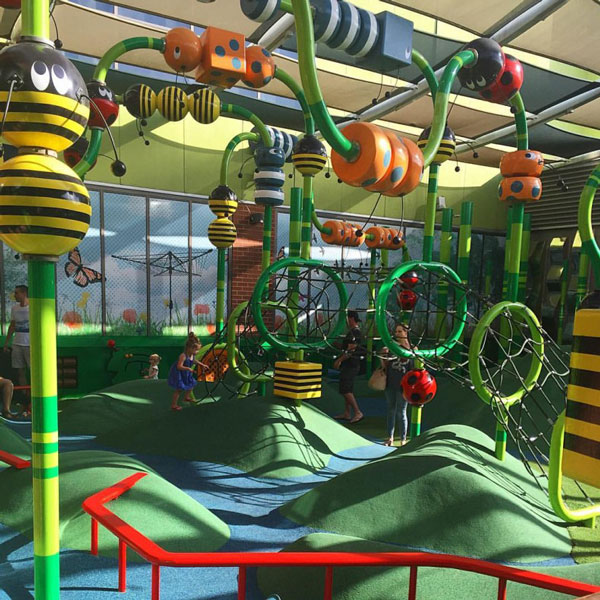 Chatswood Station | Chatswood Park | Chatswood Shopping Centres
This is the end of the North West Line. If you're going by day you could check out the upgraded fully fenced Chatswood Park Playground. There are swings, built-in mini trampolines, an embankment slide and a rope climbing frame, slide and novelty kookaburra statue!. There's also a skate park adjacent. Chatswood is also home to some great yum cha restaurants if you're keen for a bite to eat.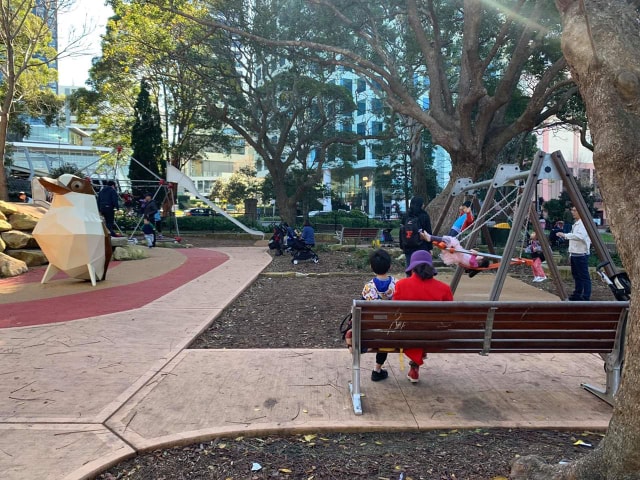 Epping Station | Boronia Park Playground
Bornia Park is a short walk from the Epping Station (across Epping Road using a pedestrian bridge). The playground is located in the middle of Boronia Park and has areas for older kids and younger kids and plenty of green space, shade and toilets! Grab a coffee on your way to the park.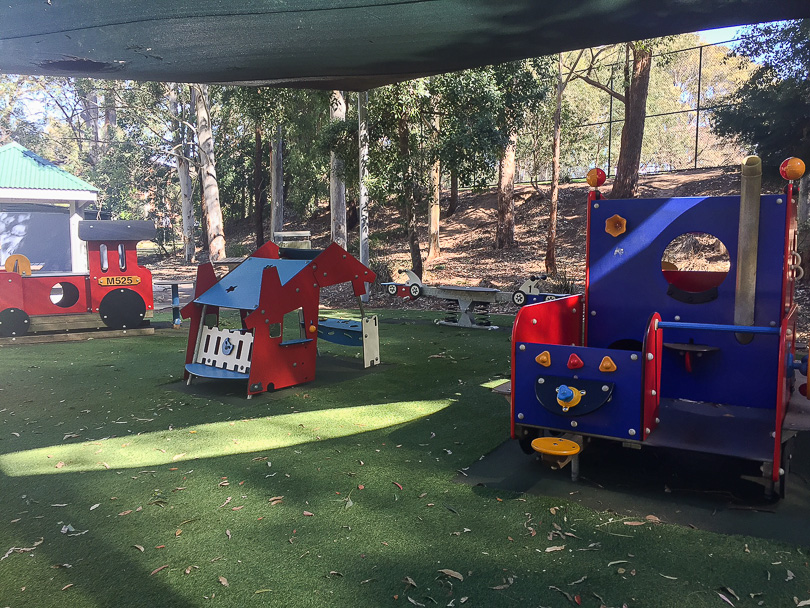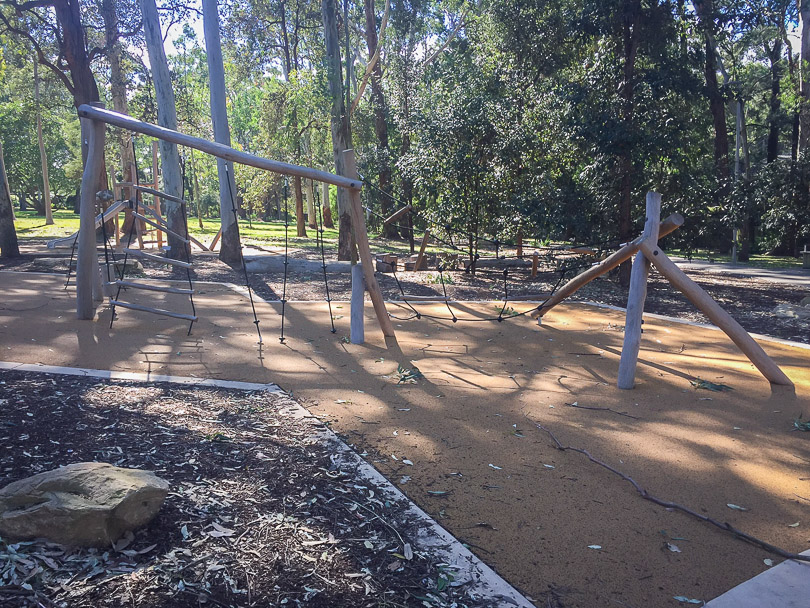 Cherrybrook Station | Robert Park Playground
Just down the hill from Cherrybrook Station, on the corner of Robert and Dalkeith Roads is a cute little playground which is fully fenced.The flooring is bark so wear closed in shoes but there are swings, a climbing frame and other cute climbing equipment. There are no toilets but it is fully shaded by trees. There's also a brand new Leaf Cafe at the station.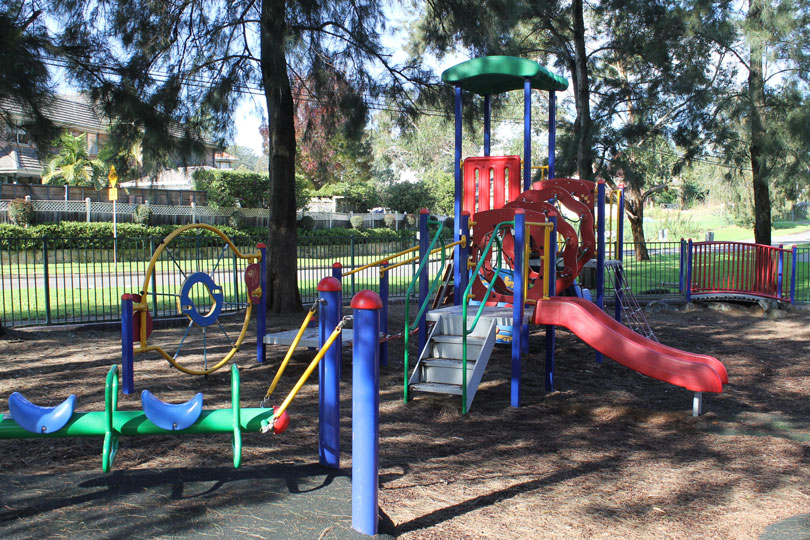 Beecroft Station | Beecroft Train Playground | Beecroft Shops
To visit Beecroft you need to change trains at Epping. But it is perfect if your child is keen to watch trains passing by as well The Beecroft train playground sits right by the train line, has a train-watching platform and the play equipment is shaped in a train shape. There are plenty of great cafes around, a fabulous kids bookshop and Toys n Tales is also located at the shops. You can read more about visiting Beecroft here.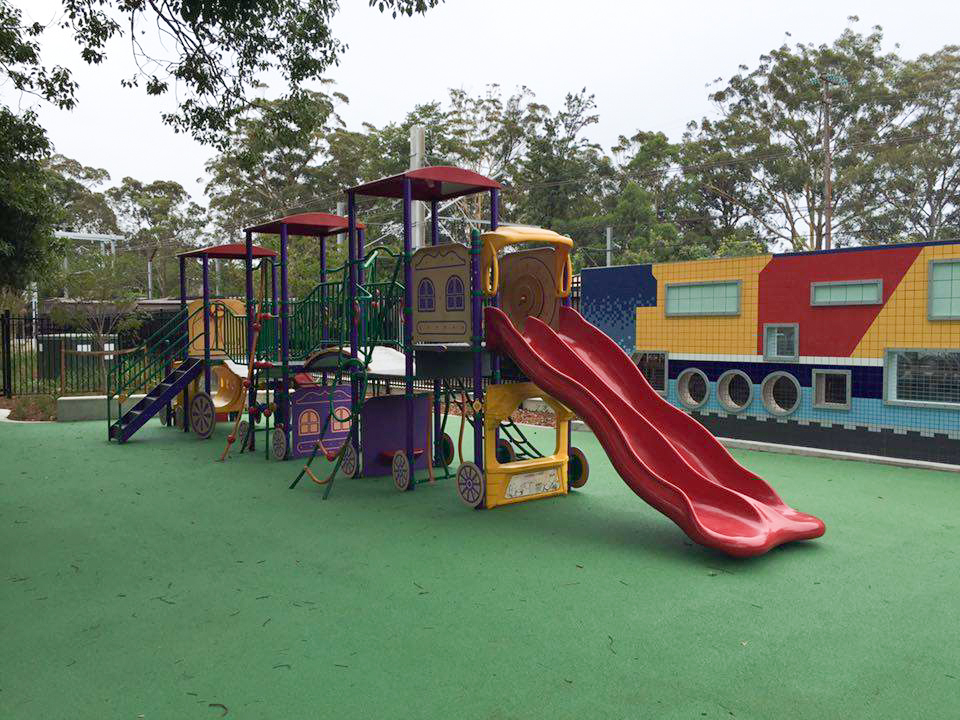 Tallawong Station
There's a new little pocket park right by this station, so if you're simply taking the metro to the end of the line or you're waiting to board then this is a good spot to stretch your legs.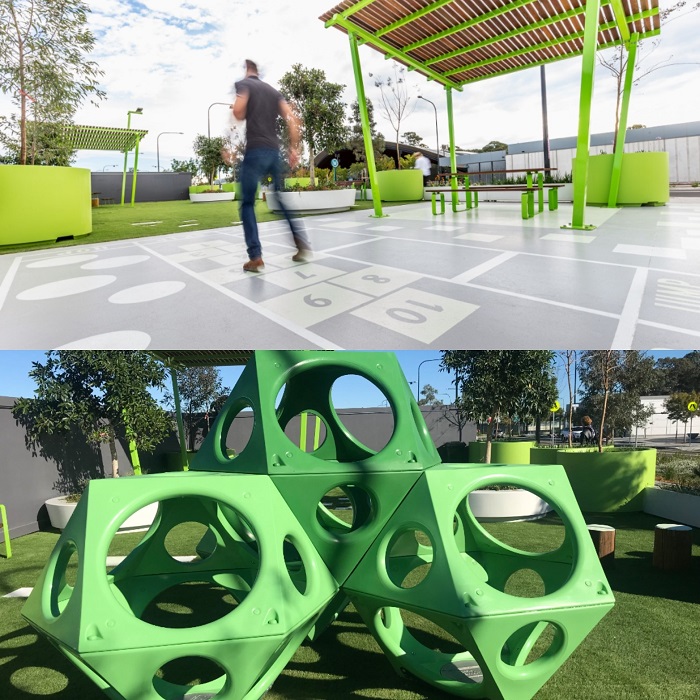 For more info, visit Sydney Metro's Facebook page or plan your trip here.