It's week 4 of our Under 5s Isolation Challenges! We hope the Isolation Challenges have given you more structure to your day and some fun and different ideas for things to do with your kids while at home.
This week we've listed out 3 challenges a day. You could do one in the morning, one at lunch and then one in the afternoon. We try to mainly use things that you can find around the house but maybe just flick through the list of activities to check if you need to grab anything extra in your next essential shop. This week we have focused on getting out and about as much as possible. If you're stuck at home with older kids as they commence their learning from home, you could look at our article – Occupying little ones with independent activities.
And, it's forecast to rain this week so be prepared to mix things up. Embrace the rain if we get it. Go for walks with or without umbrellas, splash in puddles and just have fun!
If you haven't already signed up to receive these Isolation Challenges directly via email click here to sign up.
Here's a summary of the days and further below are the details.
MONDAY
Go on a hunt for materials for a mud kitchen
Play in your mud kitchen
Explore a local park in your area.
TUESDAY
Outdoor nature hunt
Flower petal soup
Do a new bush walk
WEDNESDAY
Bubble art
Build a tooth pick construction
Exercise at your local oval
THURSDAY
Draw a map of your local area
Using your map walk the route
Do a hip hop class or learn to move like an Avenger.
FRIDAY
Book worm work out
Have a picnic in your garden or indoors
Go for a ride or scoot.
MONDAY
Mud kitchen – collect, play and clean up
Our kids had a mud kitchen at their preschool and they LOVED it! This activity could literally take up an entire day! First things first, you need to collect items for the mud kitchen from the garden. Sticks, twigs, leaves, rocks, flowers and obviously you'll also need dirt and water. Once you've collected items from outside you'll need to provide kids with some bowls and utensils from the kitchen. Let their imagination run free! Enjoy the treats they make you and at the end see if they are keen to help with the clean up. This is an activity in itself. Teach them to rinse, wash in warm soapy water then dry.
We've attached below some ideas from twinkl.com.au. If you haven't come across twinkl.com.au yet it is a fabulous website used by teachers. They're offering teachers, carers and parents free access to all Twinkl resources during the Coronavirus pandemic. You can find out more here.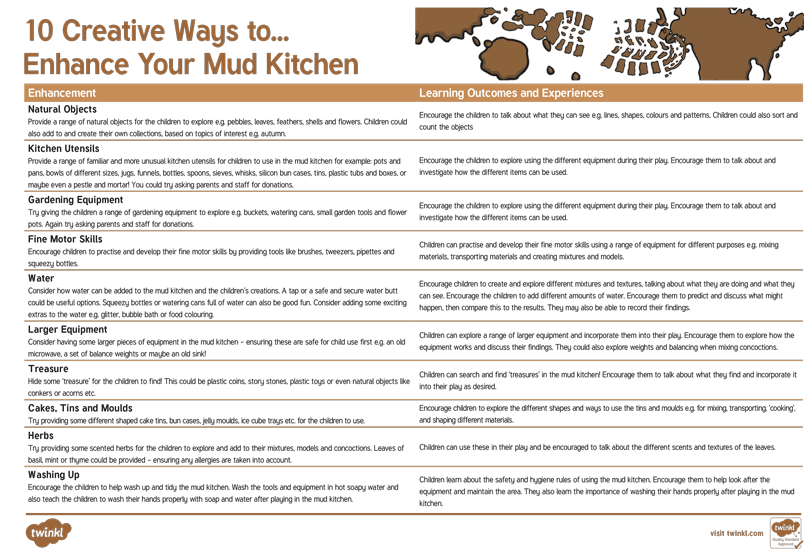 And if a mud kitchen ends up being a dream come true for your child, you could look at building them an official mud kitchen. Bunnings has this guide to building one which might be a great COVID-19 activity for an adult!! But if building one isn't in your skill set then you can buy them from Kmart.
Explore a local park in your area
We have managed to find multiple new park spaces in our local area! Hidden gems. Check out Google Maps and look for green areas. Ask people in your neighbourhood where they have been exploring. We also have a list of places to exercise in the Hills if you can't think of a place to explore. Just remember, you need to be exercising not having a picnic. Once you arrive at the park, keep on the move!
TUESDAY
Outdoor scavenger hunt and flower petal soup
This one is similar to a mud kitchen. Get your kids to find materials for flower petal soup. Look for flower petals and herbs. You then get a bowl with water and they mix the flower petals and herbs in. Here are some more ideas from Imagination Tree.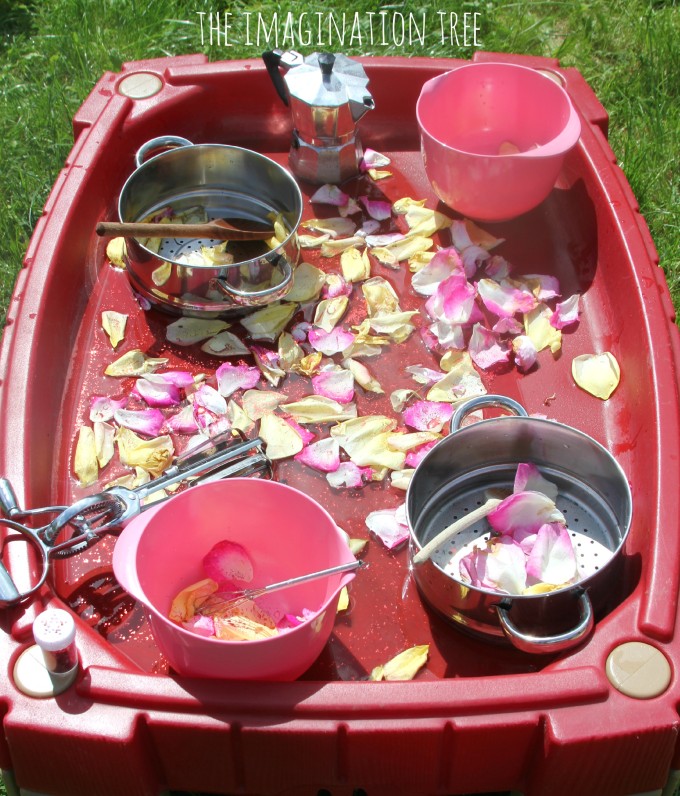 Bush walk
We are so lucky in the Hills to have a heap of bush walks in our area. You'll probably have a favourite that you can head to. If not, here are 4 of our favourite kid friendly bush walks.
WEDNESDAY
Bubble art
A word of warning – this one can get messy! But messy seems to be a bit of a theme this week. Bubble printing is a favourite in our house. Here are some instructions for you.
Toothpick construction
Marshmallows and toothpicks! What can your child make? This is fun! If you aren't sure about using marshmallows or jubes to hold it together, you could use cubes of apple or blue tack. Here are some ideas for you.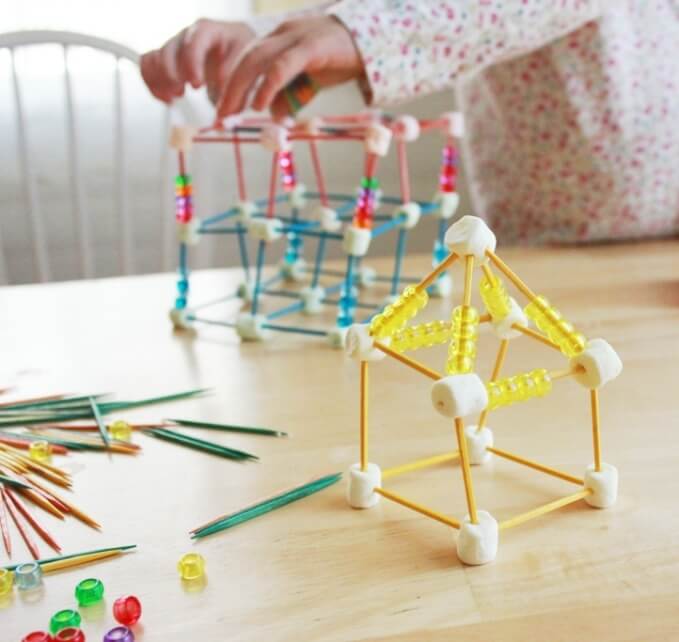 Exercise at your local oval
Local sports ovals have been a bit of a saviour for us. We kick a football, go for a ride, play tip, do running races……pretty much wear ourselves out! We saw a dad down at our local oval blow bubbles as his kids chased them!! This is a great way to keep your kids running.
THURSDAY
Draw a map of your local area and use it to go for a walk
Our kids LOVE drawing a map. Where does your house fit in your neighbourhood? What key landmarks are around? What are the names of the streets? Inspire them by showing them a birdseye view of their neighbourhood using Google Maps. Once the map is drawn you can use it to go for a walk. Did you miss anything?
Do a dance class using You Tube
There is a lot to choose from. We love this Hip Hop class on YouTube. If your child wants to learn to move like an Avenger this is a great one. And GoNoodle is still one of our favourites!
FRIDAY
Book worm workout
Pick a book that has a word that is regularly repeated. For example, 'bear' from We're Going on a Bear Hunt or 'hat' from The Cat in the Hat. Every time the word comes up get them to go for a run around the house.
Have a picnic in your garden
Work out a menu with your kids, set up a rug (do it indoors if you don't have a garden), take a couple of games with you and enjoy!
Go for a ride or scoot
Our kids have been loving riding their bikes!  And based on our Facebook feeds, plenty of kids are learning to ride without training wheels now that their parents have the time. Here's a list of great places to take your kids for a ride or scoot.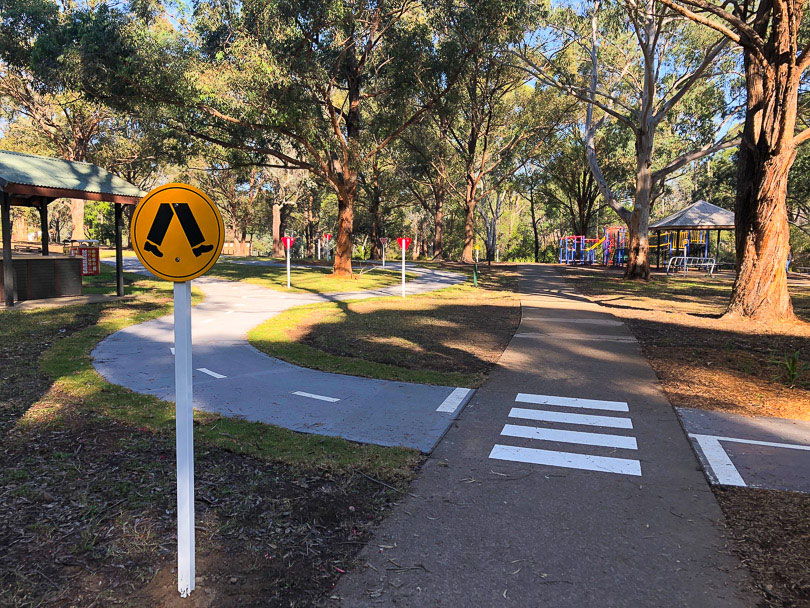 If you'd like other ideas here are the links to our previous isolations challenges:
---
Other articles that may interest you…..