The Mayor of The Hills Shire, Dr Michelle Byrne has had a tough job of late – road testing all the new playgrounds in the Hills Shire with her daughters! And the latest one, Gorman Avenue Reserve Kellyville, has their tick of approval.
"This park gets the big thumbs up from me and my daughter Lexi," Mayor Byrne said. "There's so much for families to do here – from kids being able to play in the playground to shooting hoops, there's something for almost every age."  
The new playground is surrounded by lots of grass to burn up some energy running around on and the playground includes play equipment, a flying fox, an outdoor table tennis table, a half court with basketball hoop, seating, a shelter and a drink station.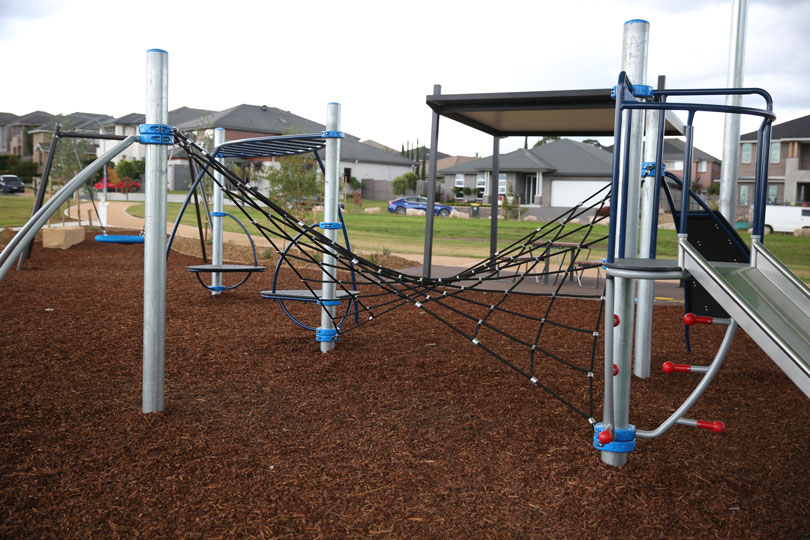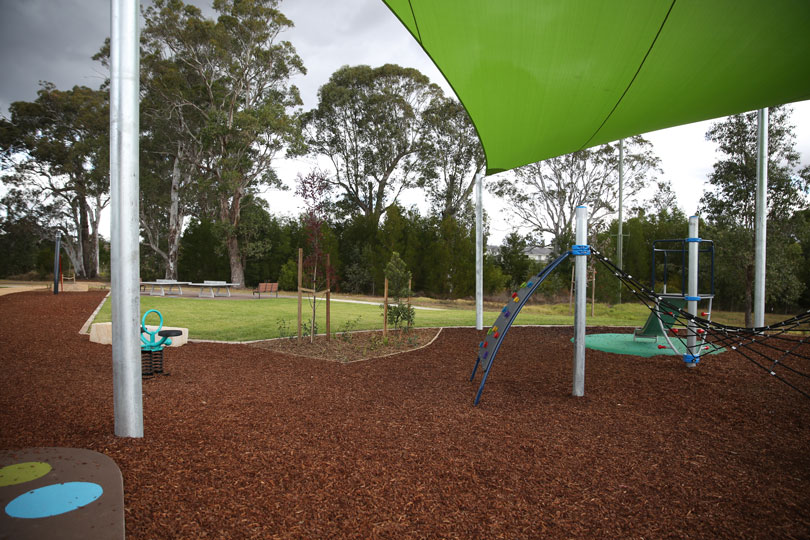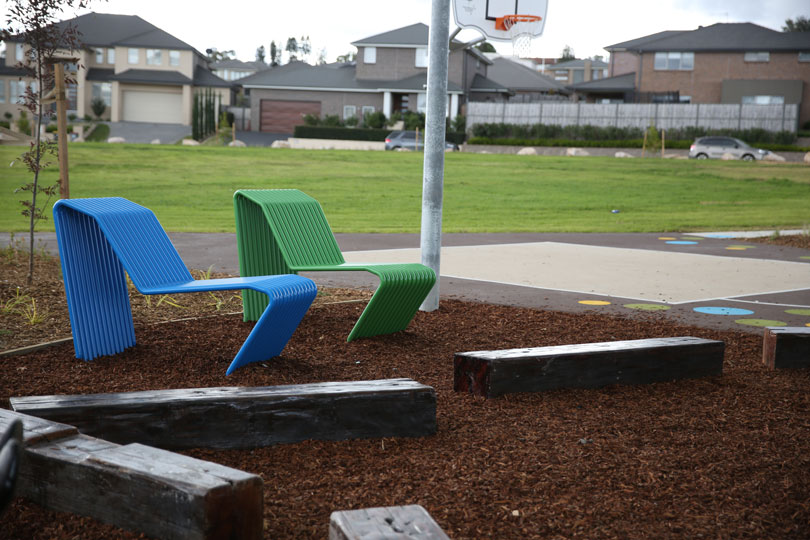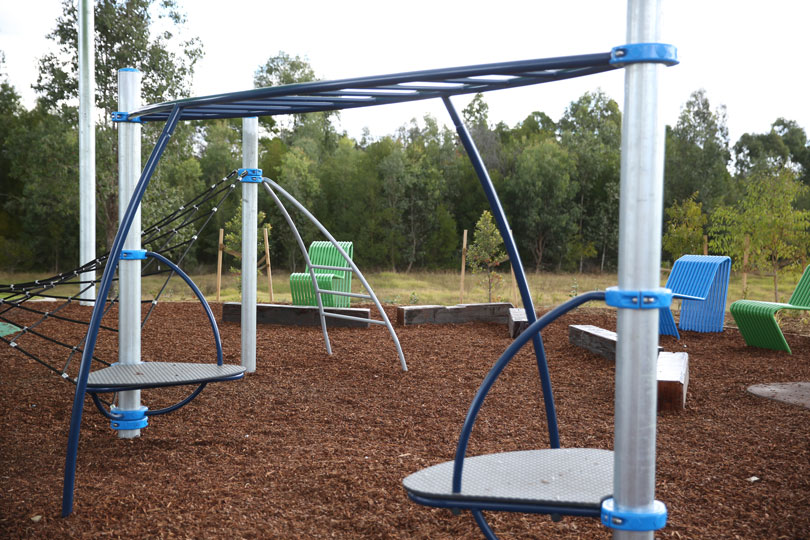 "I'm so proud the Hills Shire Council is investing in facilities like Gormon Avenue Reserve that will be used by generations of Hills residents for years to come." said Mayor Byrne. "Open space is vital to creating a vibrant and connected community and Council will continue to invest in facilities that make a positive difference, whilst promoting a healthy and active lifestyle," Mayor Byrne added. 
Council is also installing a shared pathway which will connect the park to an extensive 82 kilometre footpath network throughout the Shire.
Playground details: Shade cloth over equipment, no toilets, not fenced but set back from the road. Plenty of on-street parking. Bark under play equipment so wear enclosed shoes if you're not a fan.
Gormon Avenue Reserve is one of a number of parks which have opened recently, including Half Penny Reserve Kellyville. There has been an upgrade to the playground at Heritage Park Castle Hill and installation of a learn-to-ride track at Coolong Reserve Castle Hill.
Gorman Avenue Reserve, Gorman Avenue, Kellyville.
---
Other articles that might interest you: