Health and wellbeing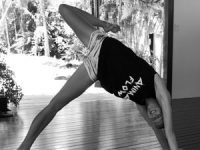 Eva is a qualified Personal Trainer, Massage Therapist, Be Activated Therapist and mum with three kids, husband and a dog.

Eva believes in getting to the root cause of your aches & pains that may be holding you back, rather then just covering up the symptoms.

She is passionate about breath – the most important part for life, movement – moving your body pain free and for longevity and essential oils for support of body & mind and living a toxic free life.