Kids classes and tuition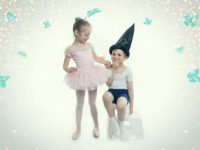 Ballet is a perfect choice for parents who are looking for an activity that combines fun, creativity and exercise.

Tiny Toes Ballet goes the extra mile to ensure a magical experience for everyone.

The Tiny Toes Ballet program is based on the Royal Academy of Dance International Syllabus, but when the children are here, it doesn't feel like they're doing ballet.

Instead, they will be walking on tightropes with parasols, painting rainbows in the sky with ribbons and galloping with ponies.

Specialising in children 2 to 7 years old, our teachers provide a warm and nurturing environment for your little darling to prosper.

Call 9620 9620 for a no-obligation trial today!