Kids classes and tuition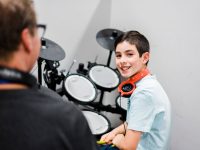 Maxx Music provides high quality music tuition for Hills District families, with schools of music in Castle Hill and Rouse Hill Town Centre. We provide personalised, inspirational private tuition in guitar, drums, bass, piano, violin, vocals and brass and woodwind. Music lessons suitable for children and adults, from beginner to advanced.
Evidence-based, literacy intervention programs and intensive tutoring for children from pre-school to young adulthood and beyond. Tutoring services conducted in MultiLit Literacy Centres or online, or a combination of both methods
Founded in 2004, Momentum Dance Studios is an award winning dance school providing, high quality dance education for children age 3 years and up in a friendly, professional environment.

Classes available in Ballet, Contemporary, Jazz/Funk/Hip Hop, Tap, Musical Theatre, Acro & specialised classes for under 6's.