One of our favourite things to do is catch up with friends, especially fellow mums, and usually we have little ones in tow. When we had tiny immobile babies we spent hours upon hours in local coffee shops leisurely drinking flat whites and workshopping our exhaustion.
Obviously this has become harder over the years and our children have started to wriggle, move and run. However, we refuse to sacrifice our coffee so we've had to adapt – and we've found some tried and true places where you get a good coffee and feel welcome even if you come with slight chaos accompanying you! Most of our suggestions have a back-up plan when the kids get restless so you can squeeze some more time in with your friends. Here are 9 ideas for you:
Arthur Street Cafe, Baulkham Hills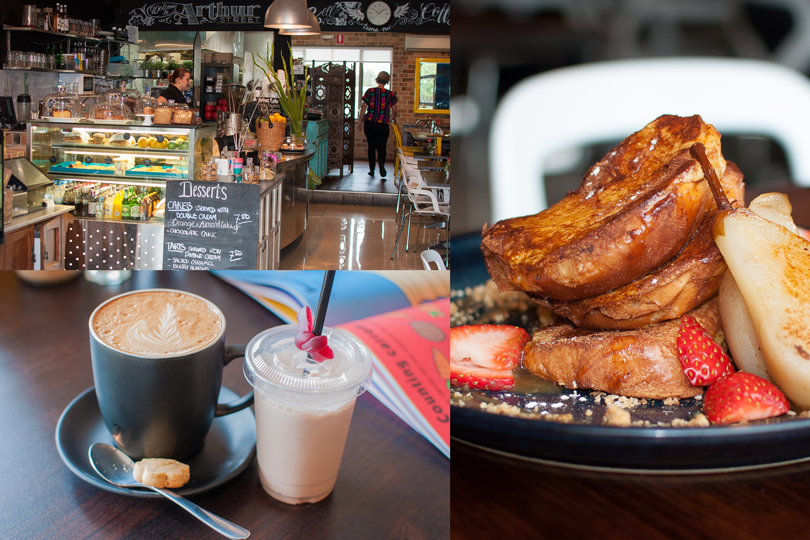 While the Arthur Street Cafe no longer has the downstairs play area they still have lots of cool bits and pieces for the kids to play with. There's also a kids menu and great kids milkshakes with a snake around the straw! And for Mum there's nice coffee and homemade treats. This is also a great place to catch up over lunch given the tasty menu. Read our full story here.
Cafe Long Shot, Beecroft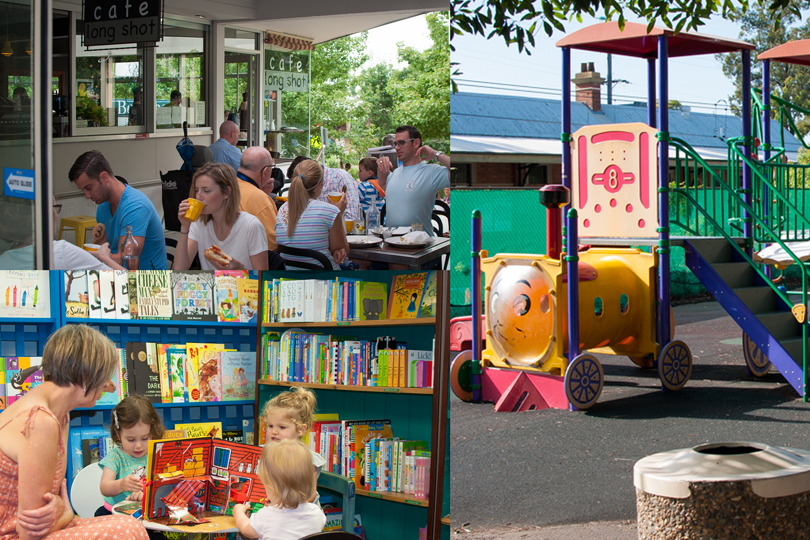 You could say Cafe Long Shot is the birth place of Hills District Mums. Our little mothers' group spent every Monday at this coffee shop sitting around a table outside. And we aren't the only mums doing it. This place is constantly full of mums with kids sitting outside enjoying a great coffee and good food. And if the kids start to get restless you are right next to the fabulous Children's Bookshop and a stone's throw from a great little park for toddlers. For more information on a morning in Beecroft read here.
George's Gourmet Pizzeria, Bella Vista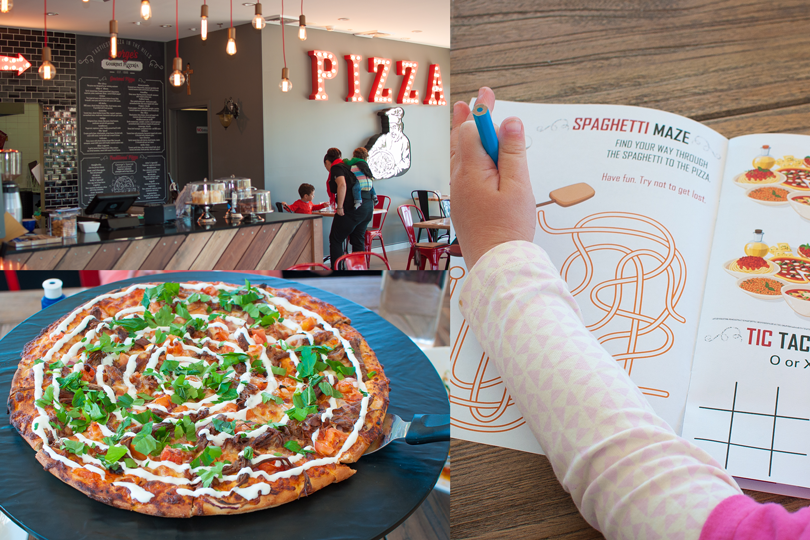 This is one for a lunch date. The food is delicious! And for the kids there's a special kids menu that has activities in it to keep them busy, plus dough to play with when they get really restless.  We tried our George's Gourmet Pizzeria with a few HDMs with kids in tow.  You can read about our experience here.
Chapters Cafe, Castle Hill Library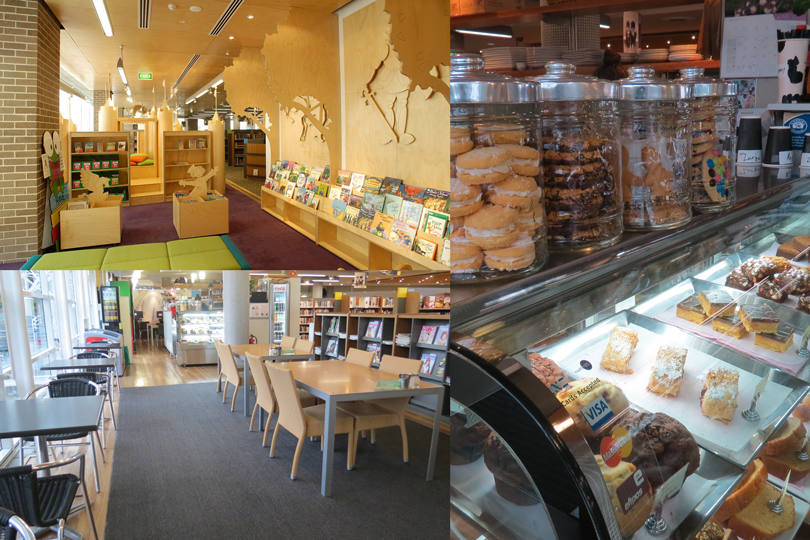 The little cafe in the Castle Hill Library is good for catch ups when you have kids in tow. They have a cool reading area for kids with a mini castle to read in. You could even time it around an organised storytime session.
Jess' Cafe, Castle Mall

So yes, Jess' Cafe is in the food court of Castle Mall but bear with us. This place is actually great. Jess is lovely, the coffee is really good and they always have lovely sweet treats too. And because you're basically sitting in a food court you can relax as there's no noise restrictions on kids! The back-up plan for restless kids here is the indoor pirate ship play area upstairs.
The Local Trade, Kellyville

The Local Trade is brand spanking new! Located directly outside the play area at Kellyville Village you couldn't get a better location for a mum date. And the coffee and food is lovely!
Vogue Cafe, Macquarie Centre

So this isn't the Hills but it's just down the M2 and is now a stunning shopping centre worth the trip. This place has the most amazing kids' milkshakes and babycinos to bribe the kids with on the car trip there!  While the coffee is great for mum, you HAVE to try one of their fancy adult milkshakes and discover your inner child again! They have big communal tables and love to have fun so it makes for a great outing.  But be warned, it's VERY popular so make sure you head there early.
The Local Shed Cafe, Rouse Hill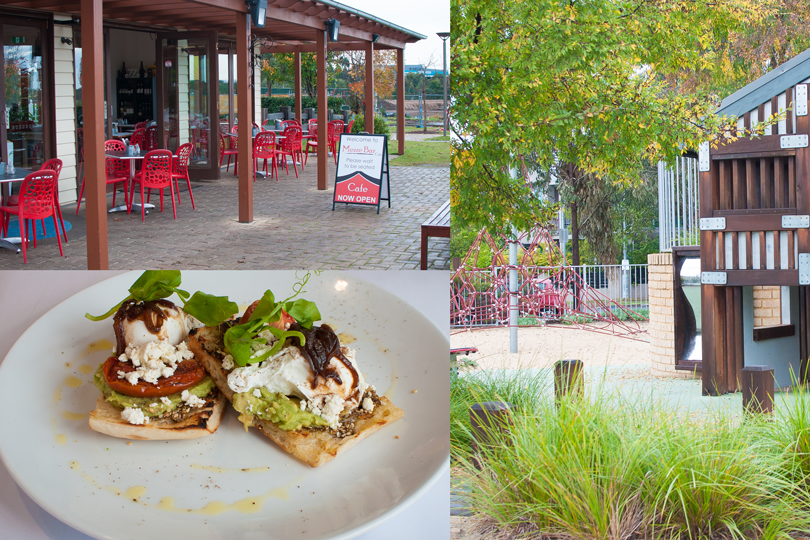 The Local Shed Cafe (previously Mezze Bar Cafe) is perfect for a mum date. They have a big table inside or multiple big tables outside. There's great coffee, good food and even a resident bird that likes to make his way in and out. And you're only 15 metres from a park. If you like to keep an eye on your kids you'll need to follow them (it isn't fenced) but Mezze Bar Cafe does takeaway food and coffee too. You can read our full story here.
Café El's, Winston Hills

Cafe El's is a firm favourite amongst Hills District Mums. Warm service, lots of space, good food and nice coffee make it a perfect place for a mum date. Inside the centre itself is a play area and there's Caroline Chisholm Park just across the road.  Little Munch recently visited Cafe El's and you can read her story here.
And if you have a little one that just won't sit still in a cafe here are some other ideas:
Grab a frozen yoghurt from Yoghurtland Rouse Hill Town Centre and head to the fountains.
Get a takeaway coffee from Charlotte's Little Sister Pennant Hills and head to Wollundry Park across from the train station.
Grab a coffee at one of the indoor softplay centres like Kids Playland at Castle Hill Indoor Sports.
Go to a cafe next to a play area. Here are 8 in the Hills District.