Are you looking for something to do with your child? Here's our library of suggestions to keep your child busy and engaged. Perfect for long weeks in isolation, rainy days, stay at home days and days where you just can't work out what to do with them!
I'M LOOKING TO DO THE FOLLOWING . . .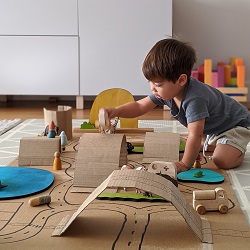 If you're anything like us, you have plenty of boxes lying around. I mean – all those online orders create a constant flow of cardboard into our home! Even if you don't, it only takes a couple of weeks to stockpile some. We like to use them for easy craft and play...