With 3 new playgrounds opened within the last year and families moving in, The Gables, a masterplanned development in Box Hill is starting to come to life!
Slidey Park is the latest playground to open in The Gables, Box Hill. Located on the corner of Fontana Drive and Ironstone Parkway, it has hillside slides, an impressive climbing structure, merry-go-round and plenty of tables and chairs (both shaded and non shaded) for friends and families to gather.
We can only assume that this one has been named Slidey Park as there are 4 slide options at this playground. We love a little playground humour! Three are located on a hillside that kids love to climb, plus there's a smaller one for toddlers on the side of a little castle.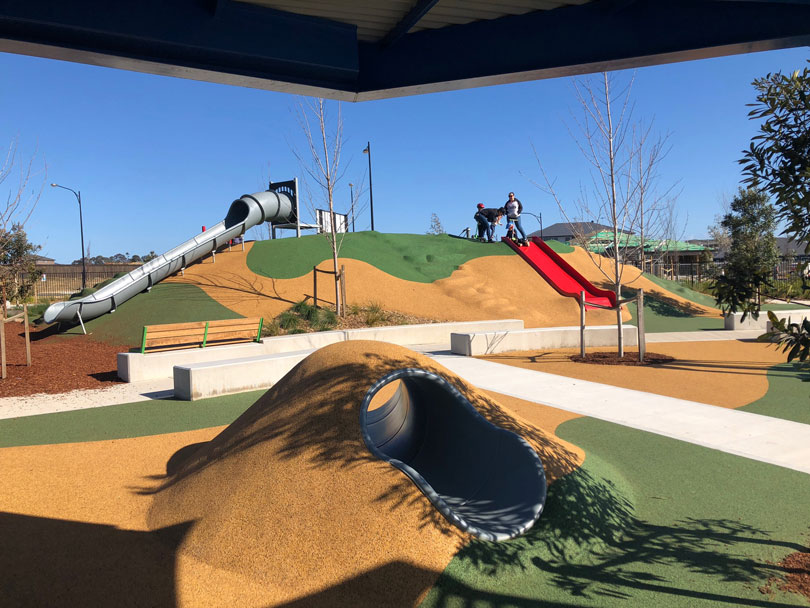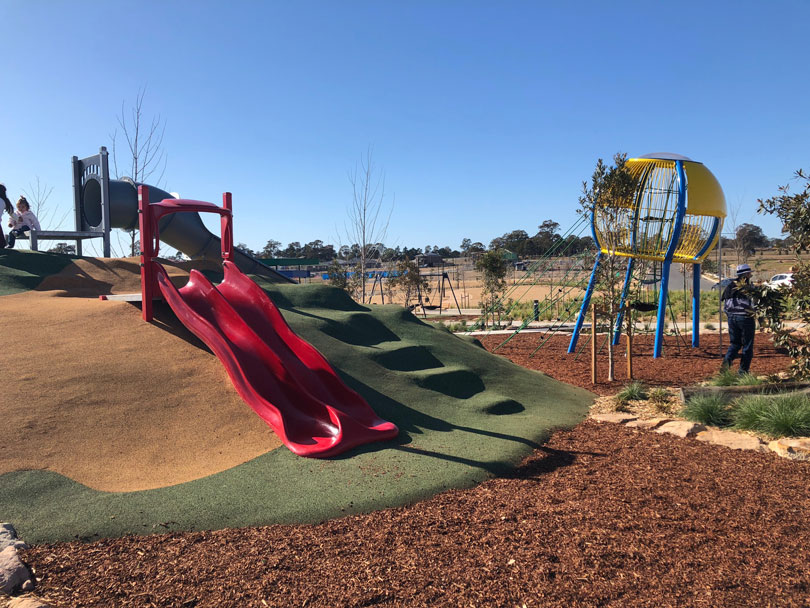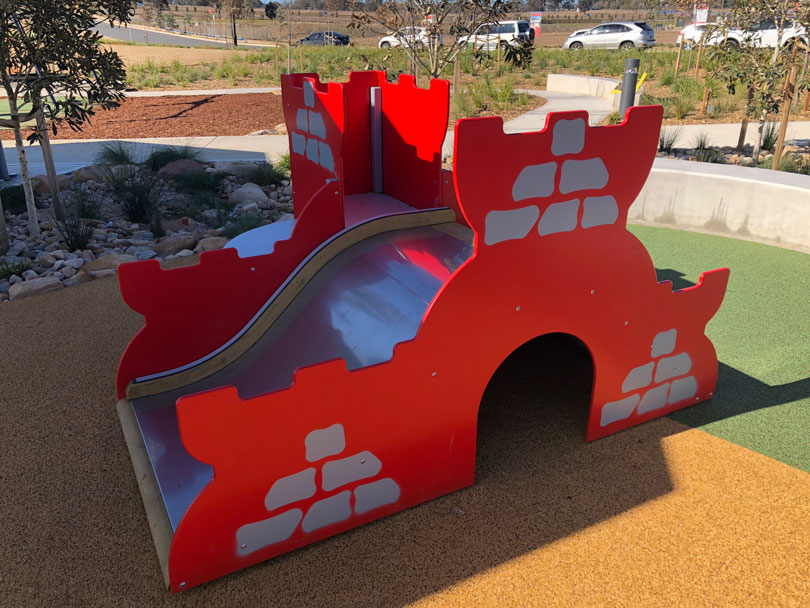 In addition to the slides there's an impressive climbing structure – make of it what you will! We have never seen anything like it!  There's also a merry-go-round with little horses (or are they dogs….or sheep??) and a climbing net on the other side of the hill.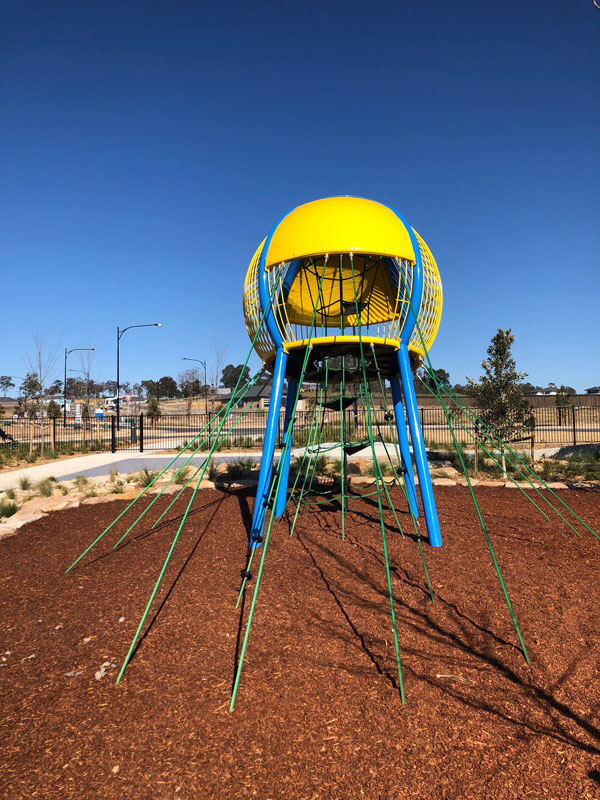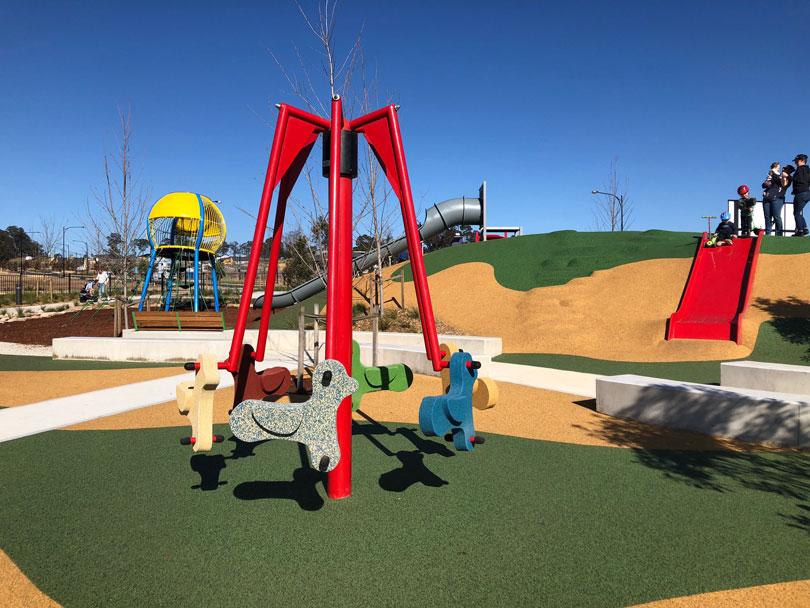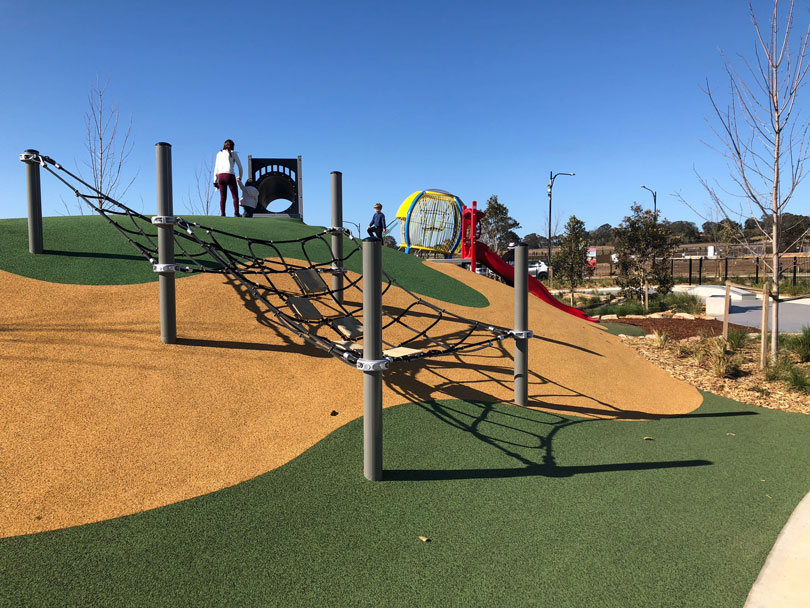 There are plenty of places to sit and have your snacks or lunch and there's a swing set too.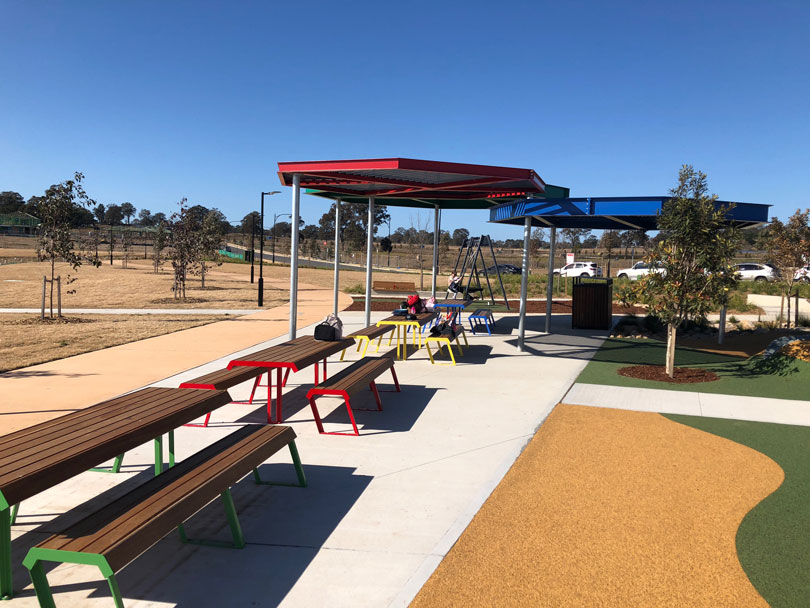 This playground is located across the road from where the new Town Centre will be built and there will also be a lake adjacent to the playground, so it will eventually be a vibrant and picturesque space.
Some additional playground details: Limited shade in play areas until trees mature so it will be hot in summer. It's not fully fenced and there are no toilets. Unfortunately until the town centre is built there are no places to buy refreshments nearby but we're loving the potential and it's exciting seeing these new areas develop.
Address: Slidey Park, corner of Fontana Drive and Ironstone Parkway, The Gables, Box Hill.
For a list of the other new playgrounds in The Gables Box Hill read our article here.
---
Other articles that might interest you…..
If you liked this article you should also check out: