With 3 new playgrounds opened within the last year and families moving in, The Gables, a masterplanned development in Box Hill is starting to come to life!
The Orchard Park was the first playground to open in The Gables, Box Hill. It's a great little playground with plenty of equipment to keep both young kids and older ones entertained. There's also plenty of space for kids to run and play next to the playground.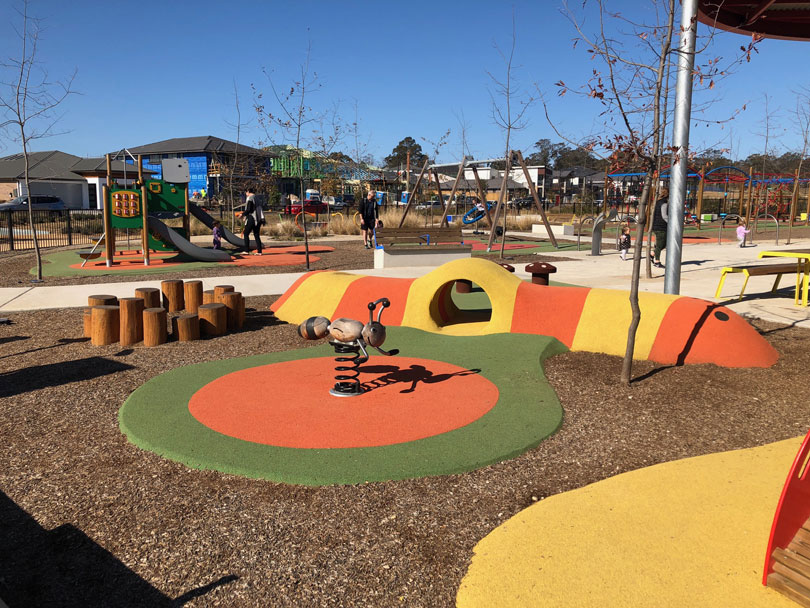 The play equipment for younger kids includes a fabulous little cubby house with multiple slides and a bridge, a swing set with a nest swing, baby swing and normal swing and then another insect area with a ride on, climbing logs, a little lady beetle slide and places to climb under and over.  There's also a cute round-about near the 'ninja warrior' course.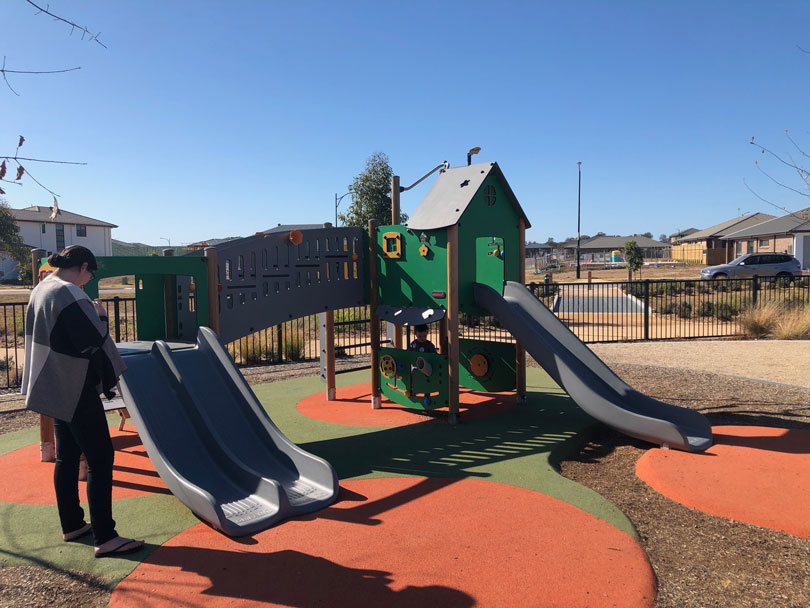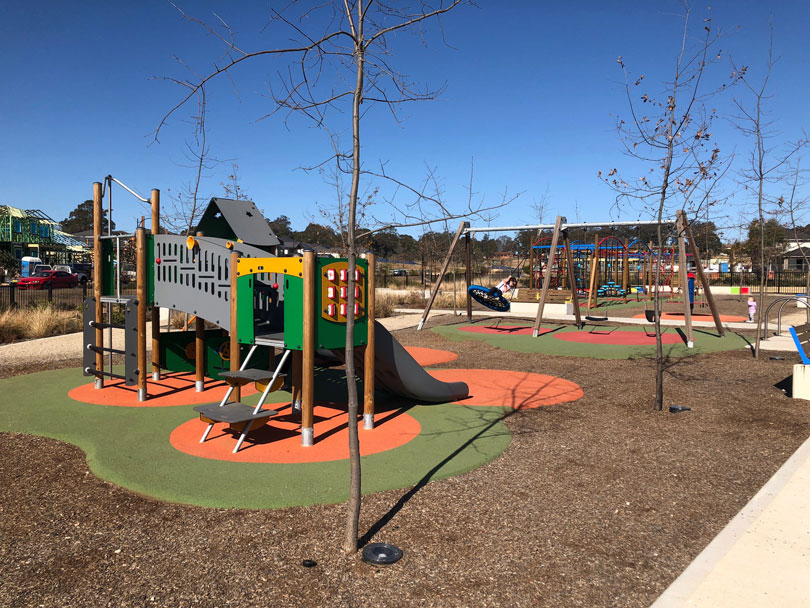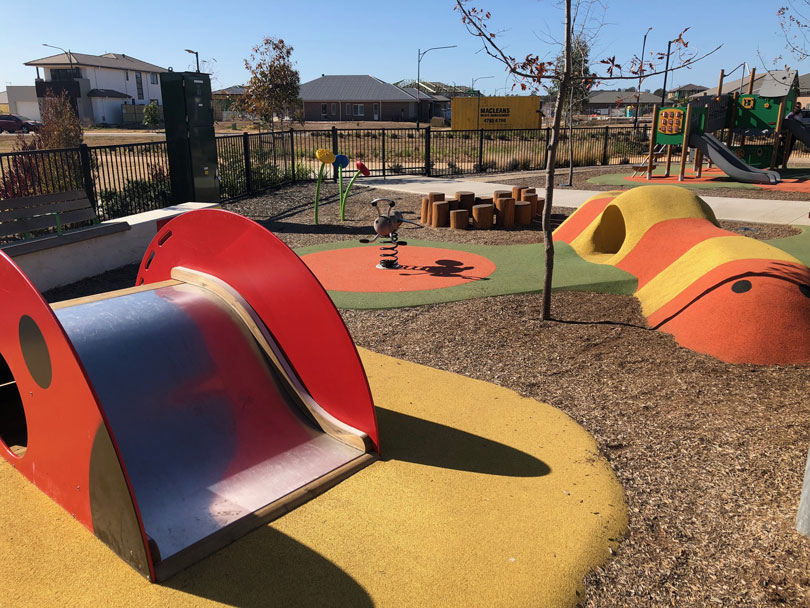 The bigger kids' area is great for budding ninjas, with plenty of ropes to climb and equipment to balance and hang from. If you set up a ninja warrior challenge this will keep your older kids busy for ages! Fit mums would also have a ball on this course! There's also a ping pong table in the playground – all the rage in the playground space these days – you just need to bring your own rackets and balls.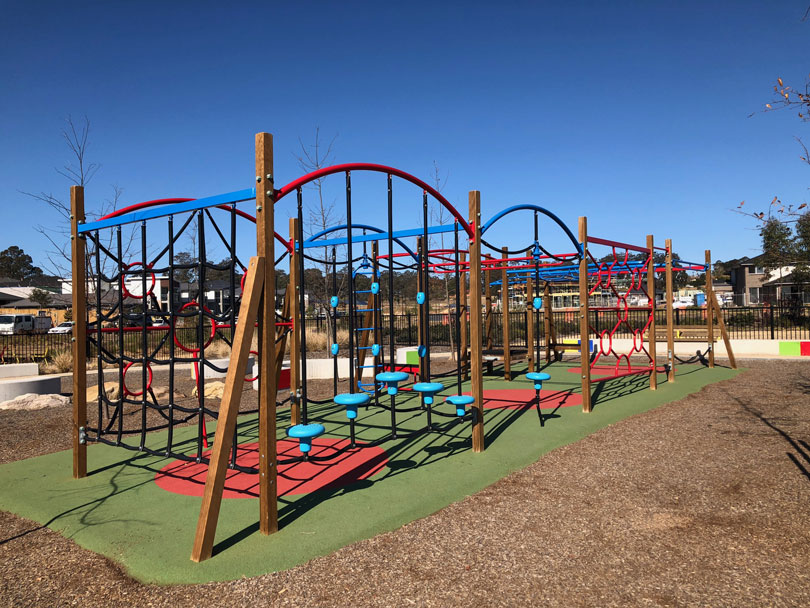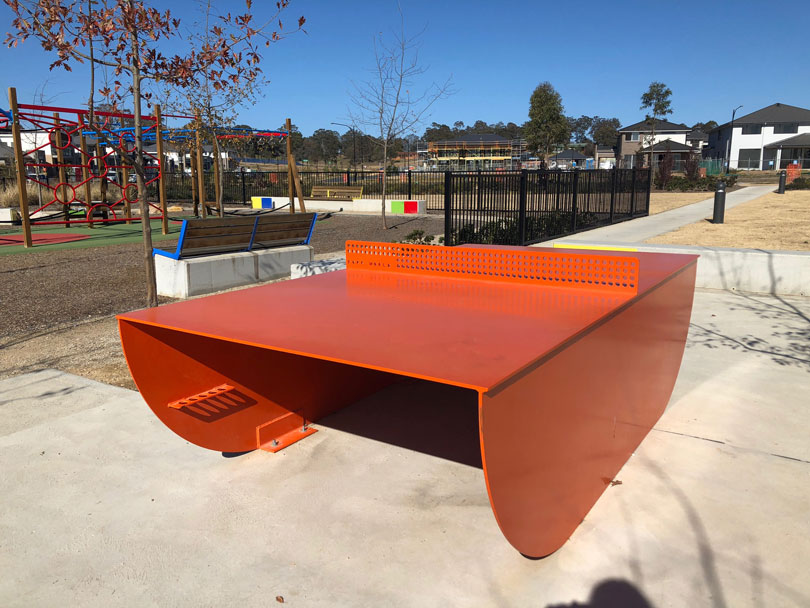 Some additional playground details: The park features deciduous trees to let the sun through in winter and provide shade in summer. However, until they grow there will be limited shade over the equipment. It's only half fenced and not fully enclosed and there are no toilets. There are water bubblers, bike racks and plenty of seating surrounding the park. There are also shaded picnic tables for families to sit at. Unfortunately until the town centre is built there are no places to buy refreshments nearby.
Address: The Orchard Park, Cavalo Way, The Gables, Box Hill.
For a list of the other new playgrounds in The Gables Box Hill visit our article here.
---
Other articles that might interest you…..
If you liked this article you should also check out: