If you're looking for some inspiration for family activities that won't cost you a cent, here are a few ideas for things to do for FREE in the Hills!
Visit a library
Libraries are great! And while we imagine that they would be anti noisy children, they actually love having kids around. The simple act of exploring and borrowing a library item is fun for kids. You can even time it with one of the reading sessions held for children. Click here for details on bubs and books sessions. Just don't forget the returning part! There are libraries located at Rouse Hill, Castle Hill, Pennant Hills, Carlingford, Dural , Galston and Baulkham Hills.
Go for a swim at Lake Parramatta before it gets too cold!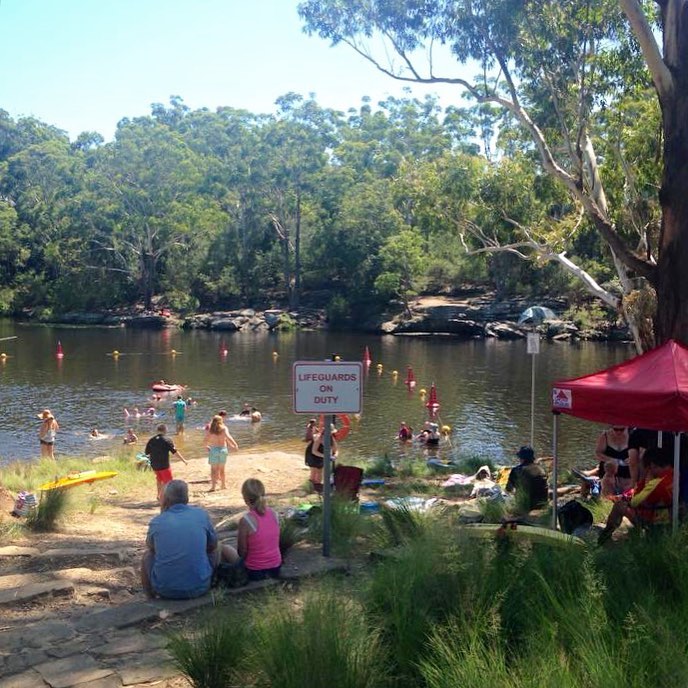 Reopened in January 2015, this is a great spot to cool off for free! They even have lifeguards. You can check their website to see if it's open and they manage a water quality program to ensure the water's safe. They just don't recommend that you swim for 3 days after heavy rain. For more information see here.
Go for a bush walk
There are some beautiful bush walks in our area suitable for young children through to older ones. Read our story on kid friendly bush walks in the Hills here.
Check out one of the fabulous playgrounds in the Hills
We have some great playgrounds in the Hills and they are all FREE! We compiled a list of what we consider to be the best in the Hills here. Then here are some hidden gems that don't tick all the boxes (i.e. most don't have toilets) but we love them all the same. And then there is our full Hills District Mums Playground Handbook here. Quite a few even have bbqs, so you can pack a picnic and have sausage sizzle lunch or early dinner!
Head to a shopping centre with play equipment
There are a few great play areas at our local shopping centres. The challenge is not to spend anything extra while you're there – otherwise it isn't quite free! But we figure a daily coffee is classed as a necessity right? Here's a list of Hills shopping centres with play areas.
Dine at a venue where kids eat free
Ok, so technically this isn't free as you often have to purchase an adult meal, but it does make for a cheaper night out. See our full list of places in or near the Hills that offer kids eat free deals here.
Get wet at one of the water playgrounds located close to the Hills
Unfortunately there are no water playgrounds in the Hills as such, but there are 6 fairly close by. You can find out more here.
Keep your eye on our event calendar and what's on this weekend posts
Our calendar is usually chock a block full of ideas and most of them are free! Our events calendar can be found here.  And we publish an article on a Thursday every week giving you ideas for things to do on the weekend – make sure you've liked our Facebook page so you don't miss it!
And here are a few ideas outside the Hills but worth considering:
Go to the beach. We love Narrabeen Beach. If you like waves, head to North Narrabeen Beach Surf Life Saving Club. If you like flatter waters there's the lagoon and the rock pool at the northern end of the beach to keep you occupied.
Have a picnic under the Kirribilli side of the Sydney Harbour Bridge and then walk over the bridge.
Check out one of these playgrounds a little further afield.
Go swimming at Jellybean Pool Glenbrook, a naturally formed swimming hole in the shape of a Jellybean.
Visit Merrylands Central Gardens. You can get close to Australian fauna without paying a thing! There are also two great playgrounds and plenty of space to explore.
Do you have any others ideas for things you can do for FREE in the Hills or surrounds?