It's school holiday time! Here's a long list to keep everyone busy!
1. First stop: check out the Hills District Mums website. There are HEAPS of ideas and suggestions for things to do that will keep everyone entertained!
2. Holiday camps, classes & workshops. If you need a helping hand with care over the break, there are stacks of camps and classes on in and around the Hills, for all types of interests. Here's a list. Some may still have vacancies.
3. Fun at local shopping centres!
Castle Towers – It's Not Rocket Science – 4 July to 15 July. Exhibit, virtual intergalatic trail and science & craft workshops – bookings required. Find out more here.
Rouse Hill Shopping Centre – Soccer Shoot Out – Monday 3 July to Sunday 9 July. Prizes to be won! Find out more here.
Castle Mall Shopping Centre – Meet Peppa Pig (Wed 5 & Thurs 6 July) and Spider-Man (Wed 12 & Thurs 13 July).  10am, 11am, 12noon, 1pm (30-minute appearances)
4. Check out a playground further afield. With more time during school holidays, why not visit a new and awesome playground? Here's a list of some a little further away that are worth the trip.
5. Visit the Hudson Hotel at Seven Hills. There's a fantastic line up of school holiday activities, from Monday 3 July – Friday 14 July! Activities are hosted from 11am, with bookings essential for all activities. For more details & to book visit hudsonhotel.com.au/events/winterschoolholidays/
6. Visit 'Creature' at PHIVE. Explore the unique sounds, sights and wildlife of the Australian bush at 'Creature', PHIVE's free immersive play space featuring interactive digital projections. More details here. 5 Parramatta Square.
7. See the Ultimate Magic Show at Castle Hill RSL. Legendary multi-award winning magician and illusionist Jonas Jost hits the stage these school holidays. Jonas performs in an action packed show, featuring hilarious comedy and mind blowing magic for kids and parents alike. Wed 13 July 10.30am. Buy tickets here. And there's other fun workshops on at the Club too. Find out more here.
8. Go for a bush walk
in the Hills. There are some lovely kid-friendly walks right on our doorstep. Check them out
here
.
9. Burramatta NAIDOC. Saturday 8 July, 10am – 4pm The Crescent, Parramatta Park.
Bring the family for a FREE and fun day out to experience the vibrant culture and history of Aboriginal and Torres Strait Islander communities. Enjoy live music and dance performances, try your hand at traditional arts and crafts, shop for something special at the market stalls, and listen to captivating songs and stories. Find out more here.
10. Get your hair braided. Braidztyle is back for the school holidays – this time at Rouse Hill Town Centre and Macquarie Centre! The Autumn school holidays are a great time to do braids as there's less swimming. Braidztyle braids are extremely professional and long lasting if you look after them! Book your apppointment to guarantee your spot. More info here.
11. See Wolfgang's Magical Musical Circus at Riverside Theatres.
Wolfgang's Magical Musical Circus reinvents the composer's magical music in a skilful and illuminating show featuring Circa's dexterous daredevil artists and a live accordionist! 10 – 12 July. More info and tickets
here
.
12. Visit Peak Pursuits in Castle Hill. This is an awesome activity for kids – our tweens love it! Find out more and book here.
13. Check out Creatures of the Ice Age at Sydney Zoo. 1 July – 6 August. FREE with your zoo ticket. Follow the ice trail – grab your map and explore the zoo in search of the mighty woolly mammoth, ferocious sabre-toothed tiger, powerful polar bears and more! Go for a skate on the ice rink! Snap a pic with the larger-than-life Abominable Snowman. Check out the ride zone and craft village.For more info & tickets visit www.sydneyzoo.com/ice-age
14. Check out the newest park in the Hills. Stargazing Park at The Gables Box Hill opened in late 2022 and offers an out of this world amount of space-themed fun for kiddies! Autumn is a great time to do parks as it's not too hot and not too cold. Read more here.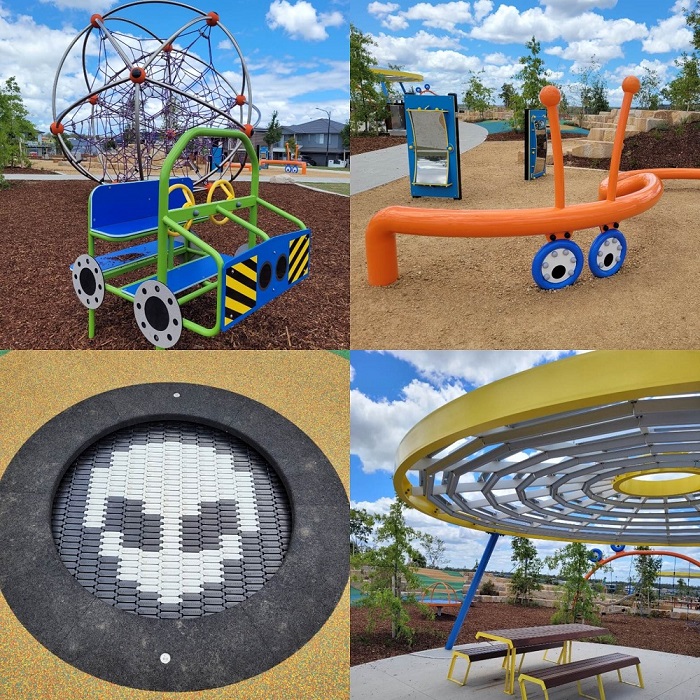 15. Visit your local library. There are great libraries in the Hills including Dural, Castle Hill and Vinegar Hill – they're also nice and warm on chilly winter days. They often run free activities too!
16. Learn to make dumplings at JINGA. JINJA Restaurant at Macquarie Park is hosting YUM-PLING DUMPLINGS: a Kids Dumpling Masterclass these school holidays! Kids will make a range of delicious dumplings on Wednesday 5 July at 11am. $35 per child and includes 6 dumplings to make (3 flavours – chicken & mushroom, pork and vegetarian) & a special take home gift from the JINJA team. Limited spots are available. Visit www.jinja.com.au/offers/kids-dumpling-masterclass/
17. Visit House Down Under. Australia's only inverted house experience opened on 1 April at Rouse Hill Town Centre! HDMs receive 10% off! Full details here.
18. Find a new playground in your area. We love a hidden gem! Sure, these little parks often don't tick every box and because of their locations they're on the smaller side, but they're more than fine for a morning play in the sun and because they're so hidden, are lovely and peaceful. Here's a list of playgrounds you might not know about.
19. Take a trip to Canberra! If you've never visited, it's fabulous for families! Here's a list of things to see and do.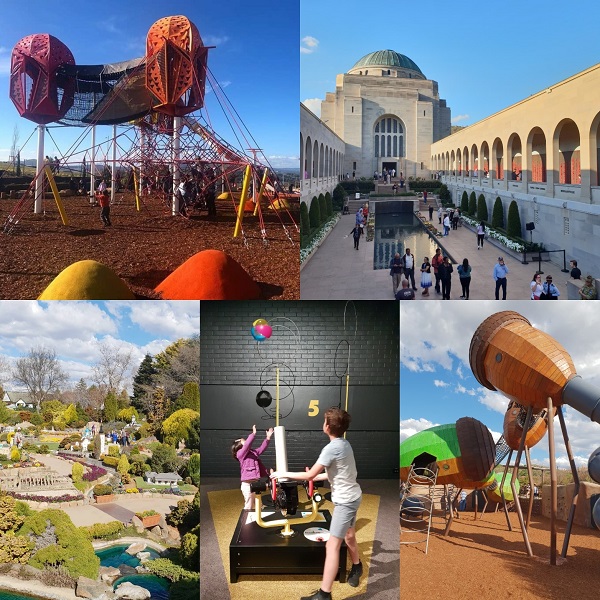 20. Get crafty with cardboard boxes! If you need a day or two at home to rest and recharge (and save $!), here are 10 awesome and easy things to make from cardboard boxes. These activities are great for free, cheap days at home, especially if it's too rainy to go out, or if everyone just needs a rest day. Check out the 10 ideas and how to make them here.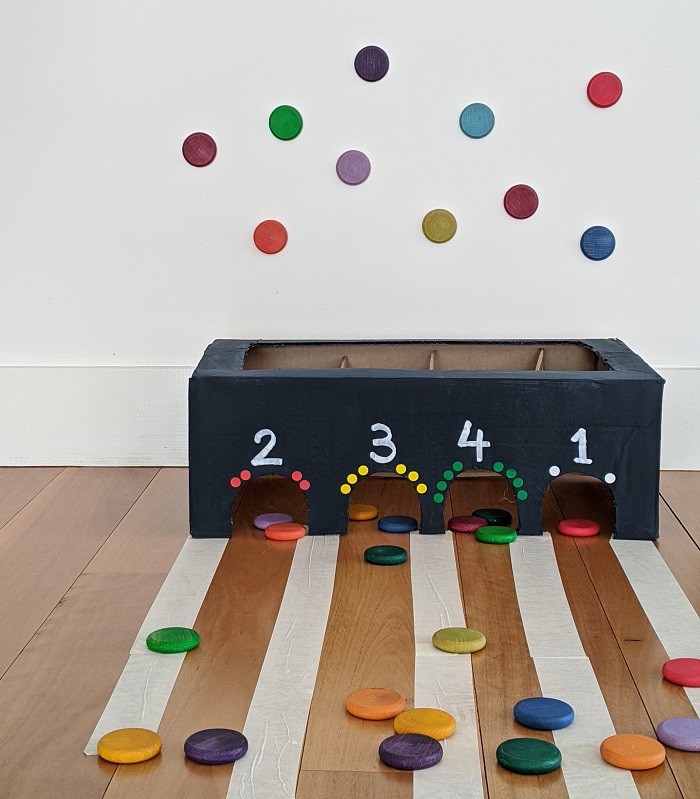 21. Visit Inflatable World at The Centre in Dural! The Centre has onsite parking, toilets, level access and a café on site! 2 hour sessions. See website for opening hours. You also may like to call prior to your visit to check if there's a vacation care group visiting when you plan to go, as this can make it busier than usual.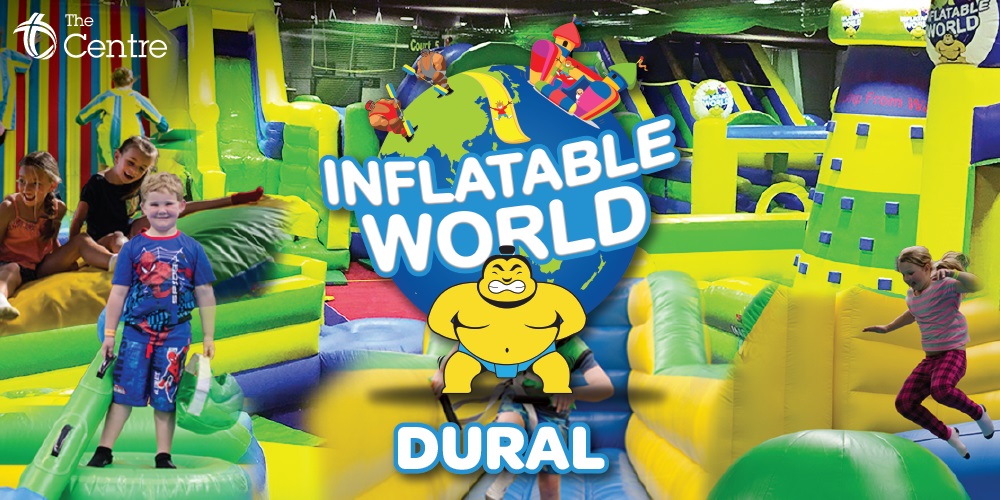 22. Check out the nature playground at Bobbin Head Reserve. If you don't mind your kids getting dirty the upgraded playground at Bobbin Head, Mt Colah is for you! The playground is essentially one big sandpit! It includes a six metre high climbing net, a timber parkour deck challenge, swings, a couple of slides and tunnels to crawl in. It's fully fenced and shaded in places. To find out more visit here.