Eden River Co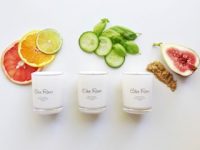 Eden River Candles are hand poured in the Hills of Sydney and will bring a lush fragrance, lighting up your personal or business space to elevate the everyday to perfection. Made with natural soy wax, containing no parrafins or nasties and are delicately poured into contemporary glass jars adding the perfect touch to any room.
Our design collection of homewares and customised products are made to order and can include a personal touch such as a name or logo to any of our products.
We also specialise in memorial candles and have a large range of gifts for any occasion.
Special offer of FREE Hills and surrounds local delivery on all orders over $30 using code at checkout LOCALFREEPOST.
Feel free to follow us on our socials too insta @EdenRiverCo FB facebook.com/EdenRiverCo
Send message to listing owner