There are so many fantastic things to do these summer holidays!
1 First stop: check out the Hills District Mums website. There are HEAPS of ideas and suggestions for things to do that will keep everyone entertained!
2 If you need a helping hand with care over the break, there are stacks of camps and classes on in and around the Hills, for all types of interests. Here's a list. Book soon as they fill up.
3 Do you have a dinosaur fan in your house? Roar with Dinosaurs at Parklea Markets throughout January! With giant dinosaurs on site, uncover huge fossils, say hello to the baby Raptor and touch her tiny teeth, see the Triceratops laying eggs and more! Friday, Saturday & Sunday, 9am to 5pm from Friday 10 to Monday 27 January. Find out more & book here.
4 See Rouse Hill House & Farm in LEGO® Bricks. Marvel at the amazing models of the iconic farm constructed from LEGO® bricks with breathtaking architectural detail and accuracy by the Southern Hemisphere's only LEGO®-certified professional and LEGO® Masters judge, Ryan McNaught (aka The Brickman). Then create your own LEGO farm to add to the display.
Open Wednesday to Sunday until 31 December 2019, then daily from 1 to 26 January 2020. Adults and Children $12, Concession $8, Family $38, FREE for Sydney Living Museums Members.
5 Check out the brand new Sydney Coliseum Theatre and see 'The Australian Ballet Presents: Storytime Ballet'. Experience the world's most famous ballet live on stage in a brand-new production of The Nutcracker, created especially for children aged three and up on 11 & 12 January. It makes for a perfect first ballet experience & is only just over 20 minutes from Castle Hill! Find out more and book here.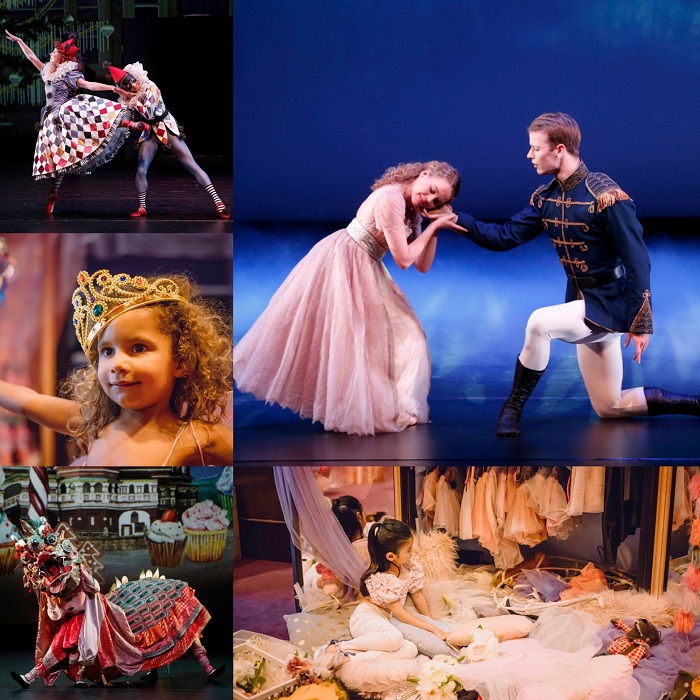 6 Go for a bush walk in the Hills! There are a few lovely walks right on our doorstep. Check them out here.
7 There are fun activities on at several local shopping centres in January. Check them out below:
8 If you're looking for a day out in the city head to the Museum of Sydney and experience the new family exhibition On The Move. Journey into an interactive world of transport in this new children's brought to life with illustrations by James Gulliver Hancock. Full of hands on activities, kids can create their own vehicle of the future from LEGO®, tinker in the mechanic's shop, discover amazing transport facts, and so much more! If your child loves anything trains, cars and planes, then this exhibition is perfect. Ideal for children aged 3 to 8 years. sydneylivingmuseums.com.au
9 Get a new bike or scooter for Christmas? Test it out at one of the many parks that have paths or areas to ride on. Here's a list of places in and around the Hills.
10 Head out for the day to the Ian Potter Children's WILD PLAY Garden in Centennial Park. If you haven't been before, it's well worth the trip from the Hills to the East! Find out more here.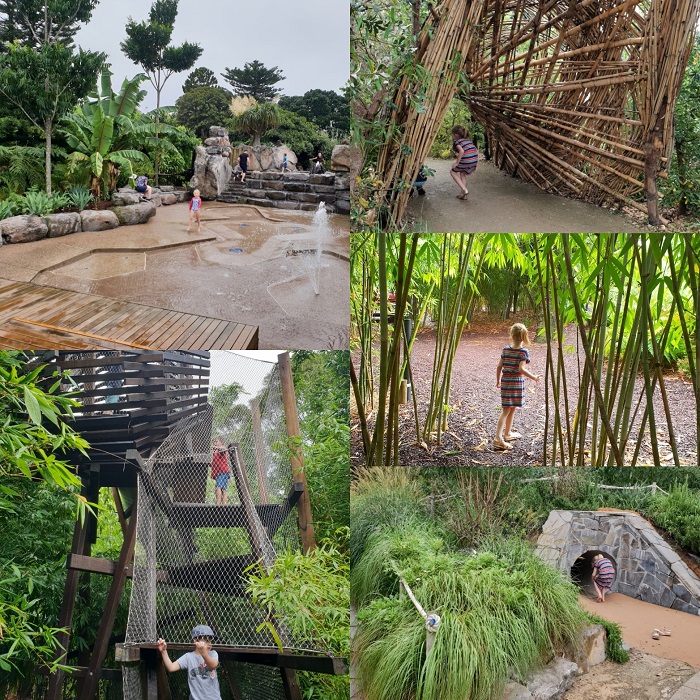 11 Check out what's on at your local library – there are often great holiday activities happening! And libraries are nice and cool on super hot days.
12 Sydney is full of beautiful spots to swim and they're not all surf beaches by the coast. Here's a list of some of our favourites, perfect for a day trip over summer!
13 Choreograph and perform a concert for mum and dad! Remember doing this? Dance, comedy sketches, magic or singing are great fun!
14 Take the family to Holey Moley Golf Club and Strike Bowling venue at Castle Towers. It's awesome fun! Find out more here.
15 Towards the end of the school holidays, celebrate everything that makes Australia great on Australia Day at The Hills Shire's massive afternoon celebration at Bella Vista Farm on 26 January from 4pm – 9pm. There's an impressive list of Aussie acts, kids dedicated zones and Australiana-themed entertainment including The Wiggles! There's also The Black Sorrows with Vika & Linda Bull, Simply Bushed and The Voice's Diana Rouvas. More details here.
16 Take the kids to the BMX racing track in Fred Caterson Reserve – way cooler than your average bike track! It's challenging for those kids keen to test themselves but can also be used by those that are less confident. It's free and open to the public except when Castle Hill BMX club is racing or training.
17 If Dad's at home for a week or two, send him and the kids camping in the backyard – their very own staycation and some bonus mum time.
18 Give basketball a go at the Hills Hornets Academy Holiday Camp! There's camps for boys and girls, 5 to 17 years! Find more here.
19 Set off for a mini break to Canberra where there are heaps of things for kids to do and mum and dad will enjoy it as well!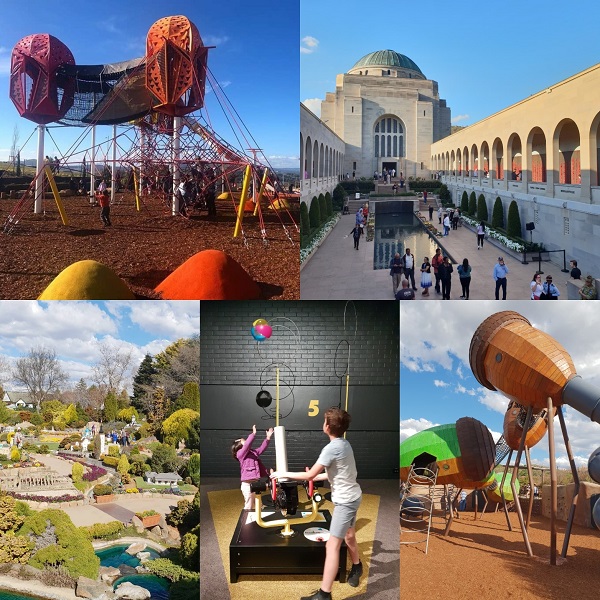 20 Visit a park in the Hills you haven't tried yet. Be inspired here. Or jump in the car and visit a park a little further afield – here are some suggestions.
21 If you're wanting to eat out with the kids during the holidays for a special treat, here's a list of pubs and restaurants in or near the Hills that have a play area. Everyone wins!
22 For a bit of a Summer holiday treat, head to one of the venues in Sydney for some water slide action! You'll need to travel but it's great fun! Here's a list of good ones.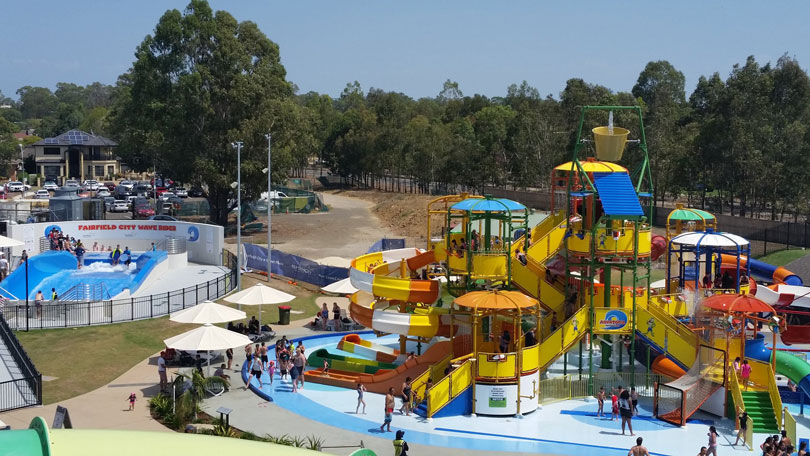 23 Visit Fagan Park for the day. We love this park! Find out why here.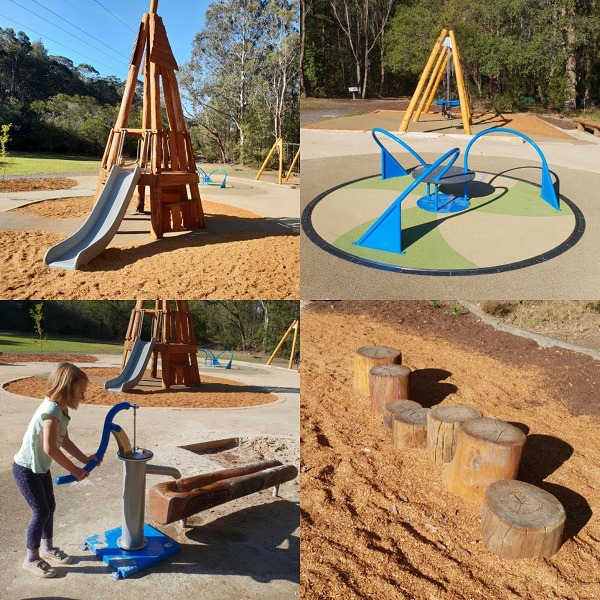 24 If you're wanting to eat out with the kids during the holidays for a special treat, here's a list of pubs and restaurants in or near the Hills that have a play area. Everyone wins!
25 Take a drive to Galston Valley Railway if you have a little train enthusiast in the family! It's open to the public once a month and will be open during the holidays on Sunday 12 January. Run by the Hornsby Model Engineers' Co-operative, it's a miniature railway with a main line length of about 1km running through a picturesque bush setting, with a mix of steam and diesel trains. Find out more here.
26 There's sure to be some hot days over the summer holidays. Visit one of the water play parks in and around the Hills. We've checked with a few of the local councils are for now water play will continue and they will monitor restrictions and water needs.
27 Riverstone Swimming Centre will host a dive in movie on Saturday 18 Jan – enjoy the Lego Movie 2 in the pool with the family and infatables. More details here.
28 Take a day trip to Windsor. It's not far from the Hills at all. If you haven't been before, it's steeped in history, is as pretty as a picture and has a couple of awesome parks! Read about our visit here.
29 Tick off 'buy new school shoes'. Early January is a great time to go shopping for this important purchase. If this is your first time buying shoes or you need a bit of a refresher, here are some great tips and things to consider, written by a Hills District Mums who's a trained professional kids' shoes fitter. Read more.
30 Take a train or bus into the city and visit the Sydney Sea Life Aquarium for a special day out. It's great fun, even for mum and dad!
31 Give your child a fantastic holiday experience on a CRU® Camp this summer! There are 29 awesome camp adventures to choose from, for children in Years K-12. From sailing to horse riding, surfing to BMX riding, sports to Year 12 study. Read more
32 Check out the school holidays category of the What's On section of hillsdistrictmums.com.au.